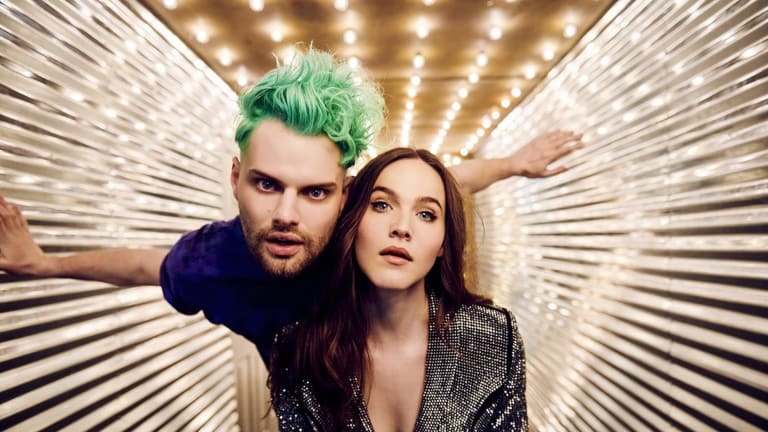 Take a Look Inside SOFI TUKKER's Magnificent New Home in West Palm Beach
The jet-setting electronic duo are living proof that hard work pays off.
Red-hot dance pop outfit SOFI TUKKER have experienced a meteoric rise to fame in recent years. Flaunting a wholly authentic, quirky pop sound that has catapulted them to international acclaim, their foot-tapping songs are inescapable.
Following a Grammy Award nomination for their indietronica single "Drinkee," SOFI TUKKER's Ultra Records anthem "Best Friend" was used in a commercial announcing Apple's new iPhone X. Their career then took off on a rocket, and has no plans of coming back down to Earth. The duo's 2018 debut studio album Treehouse, a scintillating 10-track song-cycle of their signature sound, was nominated for the Grammy Award for Best Dance/Electronic Album in 2018.
Boasting a true workhorse mentality, the dynamic pair are living proof that hard work pays off, and their new West Palm Beach home only reinforces that notion. With their tour on hold due to the COVID-19 pandemic, SOFI TUKKER have been hiding out in their magnificent Florida home, which was recently profiled by Realtor.com. The 3,250-square-foot tropical oasis, which was secured for a cool $1.75 million, has six bedrooms, four bathrooms, a guesthouse, orchid garden pergola, loggia, Tiki hut, koi pond, outdoor kitchen, and a pool with a swim-up bar.
You can check out SOFI TUKKER's new digs below.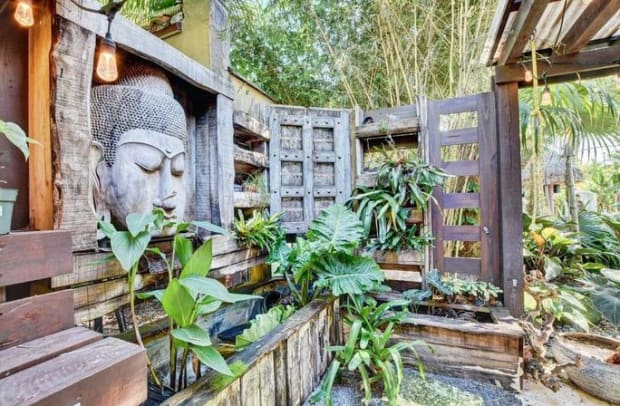 H/T: Realtor.com
FOLLOW SOFI TUKKER:
Facebook: facebook.com/sofitukker
Twitter: twitter.com/sofitukker
Instagram: instagram.com/sofitukker
SoundCloud: soundcloud.com/sofitukker