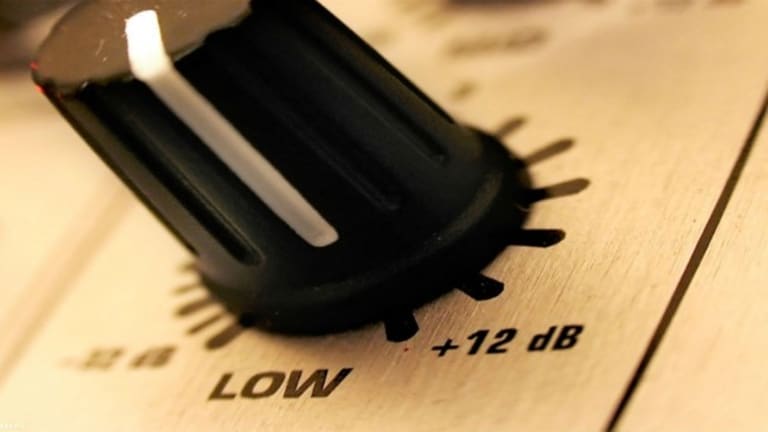 10 OF THE BIGGEST BASS MUSIC RELEASES IN MAY [LISTEN]
Turn up the volume.
Some of us just love bass music.
Dubstep, trap, bass house; wubs, wobbles, screeches - you can tie it down to specific genres, to specific sounds, but bass music has an all-encompassing form. Its an umbrella term that includes all sorts of hybrid, experimental, old school and new wave types of music. 
May has seen a plethora of new music for bassheads to enjoy. While this list is not defining or objectively the "best of the month"--we all have our own tastes--it includes some of the most buzzworthy, hotly anticipated, unique, hard-hitting and deserving tracks of May.
Pump - Valentino Khan
This track has been making waves for a while now, being played out by a number of huge artists like Tchami and Jauz. It makes for a great follow up to Deep Down Low, which dominated festivals the summer it was released. Will Pump do the same? Time will tell.
Chicken Soup - Skrillex & Habstrakt
A bass house banger by a Frenchman who dominates the bass house scene, Habstrakt, and one of the leaders in electronic music, Skrillex. A lot of people wish he would go back to his dubstep roots, but you cannot deny Skrillex's raw talent and massive influence on breaking boundaries in electronic music.
Ruffneck (Chodegang remix) - Skrillex
Speaking of Skrillex, check this track out. A violent remix of a Skrillex classic, it's primed to break necks. Chodegang is the riddim brainchild of Virtual Riot, Dubloadz and Barely Alive--3 noteworthy dubstep artists. The Disciple Recordings trio have combined their respective crafts into one filthy dubstep machine. As you can tell by the goofy name, this project is something they're really just trying to have fun with, while still pushing out quality music.
Shrimp Creature - Borgore Feat. Nick Colleti
Another entry in the buzzing riddim trend. Mixed opinions on riddim: it's not dubstep, it is and always has been dubstep; this is too repetitive, this is actually great. It sure has got people talking! Forget the debate for a second and enjoy this savage song by Borgore. Nick Colleti being his goofy self on the vocals, by the way.
Nuffin' New - Graphyt Feat. MagMag
Never Say Die is one of the leading labels in bass music. They work with both established artists, like Zomboy and Eptic, and promising artists, helping break out into today's fast-paced uber-competitive scene. Graphyt is one of those exciting up-and-comers. His sound design is particularly unique and compelling. Check out this track, it definitely falls in the violent wubs category.
Say Less (Eptic Remix) - Dillon Francis Feat. G-Eazy
Dillon Francis, EDM's class clown and moombahton enthusiast, enlisted dubstep heavyweight Eptic to remix his collab with G-Eazy. If you're a fan of Eptic, you'll instantly recognize his signature sounds when the bass drops on this one.
Four Letter Lie - Quix
Can we deviate to trap for a second? Quix is one of the hottest names in trap as of late, and this track proves why. While he is still on the come up, his output is always fresh and exciting. This is the first track off his debut EP, Heaps Cool. It starts off sultry but explodes into a commanding trap drop, and proceeds into future bass bliss towards the end. Be sure to check out the rest of his EP, it's well worth your time.
Drop It - Slander Feat. Basstrick
Slander has been killing the game lately. Dominating festivals all over the world and consistently putting out great radio mixes, they have been working hard to push themselves to the top. It's been a while since they released an original. This one has been been a staple feature in Slander sets recently, prior to its official release. They teamed up with rising artist Basstrick for this fantastic song that combines elements of bass house and trap to make for a dancefloor smasher.
Best (AFK remix) - Borgore
AFK is an absolute beast. He never holds back on his production, and always delivers hard-hitting dubstep. This remix is a riot that that is sure to have you headbanging.
Reims - RL Grime
Ending things on a softer note, here is a future bass gem by the trap god RL Grime. Fans have long been awaiting original music from him since he announced an album was in the works 2 years ago. Well, its time. He has started to release new music, and announced dates for a tour, Nova is coming. (PS, that's the name of his upcoming sophomore album)