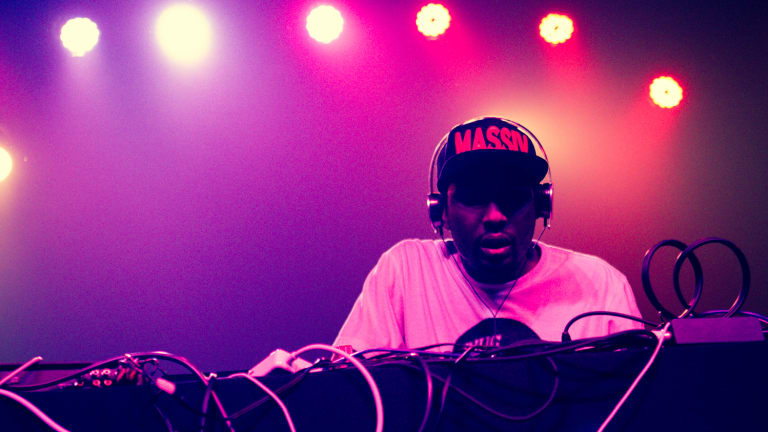 12th Planet Drops Swamplex Terrestrial EP, Announces New Tour
Get ready for aliens and bass.
12th Planet continues to satisfy his loyal listeners with otherworldly bass on his latest EP offering, Swamplex Terrestrial. The veteran producer has been pushing the limits of sound design in the bass music world for over a decade, and Swamplex Terrestrial remains a continuation of that trend. 
Following the release of the EP's title track earlier this week 12th Planet commented to Billboard, "Swamplex Terrestrial represents a few of the things I love; dubstep, wrestling, and aliens."
The five-track offering sees 12th Planet teaming up with vocalists Mac Turn Up and Mikey Ceasar, each fueling the hype of the heavy dubstep productions. Additionally, the EP sees 12th Planet teaming up with former collaborator Barely Alive on an unrelenting new romp.
Swamplex Terrestrial marks the first longform release by 12th Planet on Disciple Records since he signed with the label in late 2017. At the time of his signing, he commented that the label had a strong sense of camaraderie and was excited to continue championing artists he believes in through the Disciple Round Table sub label. Since then, he's been helping build up the Disciple family. This year he released collaborations with fellow signees PhaseOne and Oolacile. 
He's also developing Disciple's next wave of talent. With the announcement of his accompanying Swamplex 2019 Tour, multiple Disciple Round Table artists are slated to join him on the road including Infekt, MURDA, and more. The tour kicks off in the US this coming January.
H/T: Dancing Astronaut
FOLLOW 12th Planet:
Facebook: www.facebook.com/12thplanet
Twitter: www.twitter.com/12thplanet
Instagram: www.instagram.com/12thplanet
SoundCloud: www.soundcloud.com/12thplanet