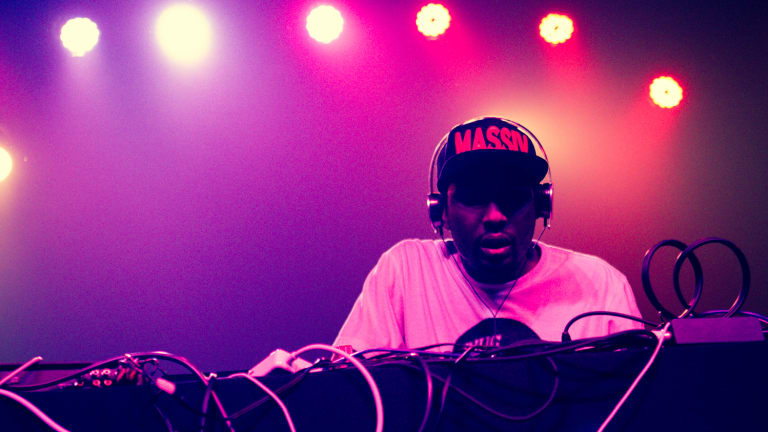 12th Planet Releases Unearthly EP: Swamplex Extra Terrestrial
12th Planet channeled intergalactic influences on his new EP.
12th Planet has channeled the energy of our alien overlords once again into a six-track EP offering, Swamplex Extra Terrestrial.
The Swamplex Radio host has recently surpassed the one year milestone for his bi-weekly mix show. Since its start the show has never fallen short on delivering the best in mind-bending bass. Around that time 12th Planet released his Swamplex Terrestrial EP, featuring Barely Alive and more. That installment now has a sequel.
Among the jam-packed, six-track offering are collaborations with Vulgatron (of Foreign Beggars fame) and an onomatopoeia-inspired collaboration with Monxx, "Ribbit." Even after twenty years of producing, 12th Planet is still exploring new avenues of sound design that have thus far gone unturned. Fans of Swamplex Radio may recognize the EP's final track already, a remix of 12th Planet's "Swamplex Terrestrial" by Oolacile.
Expect to hear cuts from Swamplex Extra Terrestrial and more on 12th Planet's Swamplex Tour. It has 12th Planet booked through the end of the year in the US and Canada. 
FOLLOW 12TH PLANET:
Facebook: facebook.com/12thplanet
Twitter: twitter.com/12thplanet
Instagram: instagram.com/12thplanet
SoundCloud: soundcloud.com/12thplanet