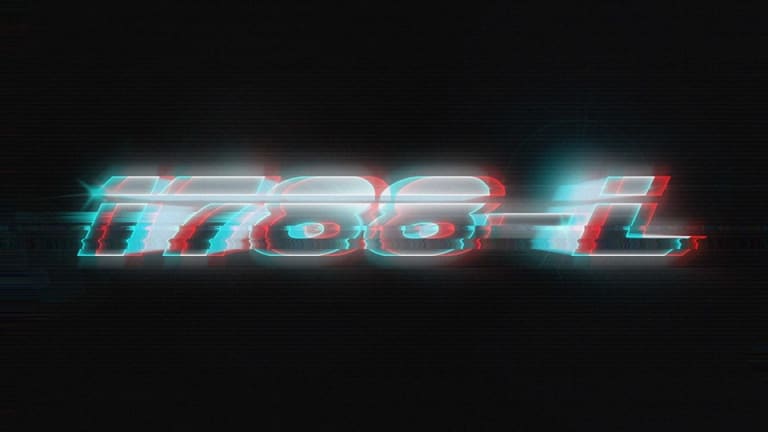 1788-L Mixes It Up With Experimental New Single 'N U / V E R / K A' Off Debut EP [Listen]
1788-L's SENTIENCE EP releases on Zeds Dead's DeadBeats 8/24
1788-L sure knows how to keep fans on their toes. Fresh off the release of his festival debut at Das Energi this past Saturday as a special guest, he's back with a self-described "experiment in sound".
"N U / V E R / K A"  three minutes and thirty-one seconds definitely have a different sound to them then some of the other 1788-L singles we've heard. This is including "F U L L / B U R S T" which just came out two weeks ago. He's setting the scene for his debut EP, SENTIENCE which is set to be released on Zeds Dead's Dead Beats 8/24. 
"N U / V E R / K A" gives us an almost muted sonic experience. The ominous intro makes me feel as if I'm locked in a room that's about to blow but when the "drop" hits it we don't get what we're expecting. The mixing for this is phenomenal.
If this is any indication for what's to come Friday, we're in for a wild ride. 
Check out 1788-L on the SENTIENCE tour with Rezz and Ekali: 
SENTIENCE Tour-

9/21 / Tramps Like Us / San Diego, CA
9/22 / Outside In Equinox / Santa Barbara, CA
10/13 / Warfield / San Francisco, CA **
10/14 / Catalyst / Santa Cruz, CA **
10/18 / Wow Hall / Eugene, OR **
10/21 / Knitting Factory / Boise, ID **
10/24 / Sky / Salt Lake City, UT **
10/26 / The Riot Room / Kansas City, MO **
10/27 / Bottom Lounge / Chicago, IL **
11/2 / The Sinclair / Cambridge, MA **
11/3 / 9:30 Club / Washington, DC **
11/17 / PNE Forum / Vancouver, BC, Canada *
11/23 / Shrine / Lost Angeles, CA *