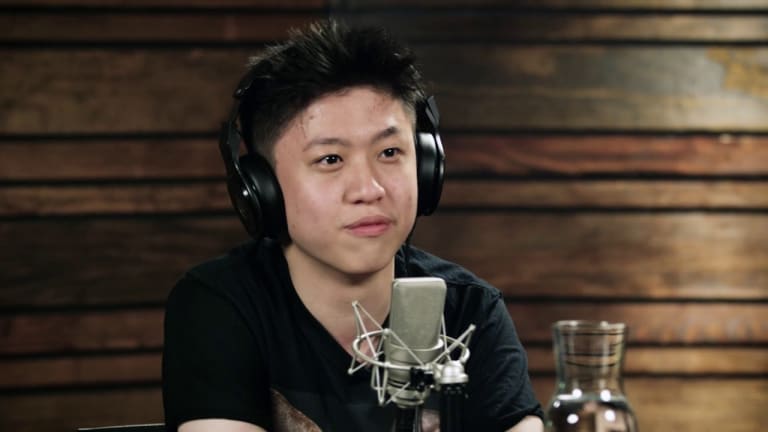 BAAUER KILLS IT ON THE PRODUCTION OF "18" BY RICH BRIAN, JOJI, KRIS WU AND TRIPPIE REDD
This is the star-studded collaboration we never knew we wanted.
In the music world, it's common for collaborations that no-one would have guessed to occur, frequently leading to mixed reactions.
When discussing star-studded and unexpected collaborations, recently released "18" by Kris Wu, Rich Brian, Trippie Redd, Joji, and Baauer on the production is definitely a release that comes to mind. Going through so many different styles all in the span of 4 minutes is really impressive, especially when it comes to five very different artists.
Leading artist Kris Wu is a Chinese actor, model, and emerging singer/rapper, who also worked with Travis Scott on RnB jam "Deserve" a couple of months back. His auto-tuned and dynamic vocals are a great contrast to Rich Brian's rapping style (formerly known as Rich Chigga), as it's much darker and in a totally different tone. In the middle of the track, the hard Baauer-produced beat turns around and becomes this atmospheric and dreamy vibe featuring washed-out piano chords and Joji's background vocals.
There's so much to be said about Joji (real name George Miller), who was known for projects such as Youtube channel FilthyFrankTV and comedic rap alias Pink Guy. Before breaking out as a "serious" musician with "I Don't Wanna Waste My Time" and most importantly "Will He", George Miller was responsible for the "Harlem Shake" craze back in 2013 and has also collaborated with the likes of Getter and Nick Colletti for his Pink Guy project. His cool vocals really break the vibe and introduce another dimension to the track, before young rapper Trippie Redd takes the wheel with his really easy-going and melodic vocal delivery.
The music video that accompanied the release showcases some wild editing and visual effects and is clearly directed by none other than BRTHR, two guys that are also responsible for The Weeknd's "Party Monster" and Travis Scott's "Butterfly Effect" videos.