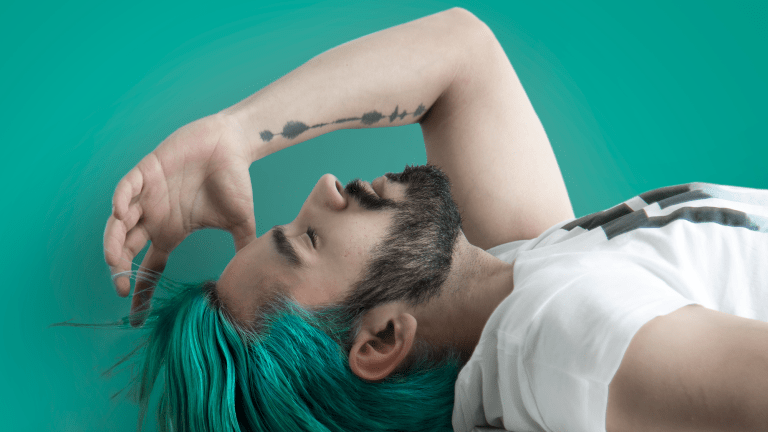 32Stitches Gives Us the Video Game-Inspired Track We've Been Waiting For
Fittingly titled "Olympus," the song was released through NCS.
Driven, intense and high energy, "Olympus" is true to its name. Out through NCS, the track was in part inspired by video game God Of War according to the artist, 32Stitches (real name Arpit Gawri). The release incorporates battle drums and orchestral strings, giving it a storyline worth the listen. 
The song is a far cry from Gawri's previous work this year - especially the melodic future bass single "Are We There Yet" with BAER, which came out June 14th. Gawri traded his typical sound for the futuristic, vaguely trap-inspired style that is "Olympus." It's his only recent release to be purely instrumental, lacking vocals of any kind. 
"I'm a big gamer when I'm not making music," 32Stitches said in a press release. "The battle of Kratos and Thor (in God of War) was the moment that inspired the whole idea. The track is a representation of that battle in my own style." 
Known for his earnest lyrics and synth-heavy future bass sound, the India-based artist has most recently earned acclaim for his single "Need You," released May 22nd through Elixir Records. After its release, it climbed the iTunes' Electronic charts until it reached #1 in India. 
Fairly new to the EDM scene, Gawri's first release was a remix of Above & Beyond's "Sun & Moon" back in 2014. He has yet to release an album or EP, but put out a remix pack for his 2018 single "Fallout" (perhaps another video game-inspired track?). 
FOLLOW 32STITCHES:
Facebook: facebook.com/32stitchesmusic
Twitter: twitter.com/32stitchesmusic
Instagram: instagram.com/32stitchesmusic
Soundcloud: soundcloud.com/32stitches