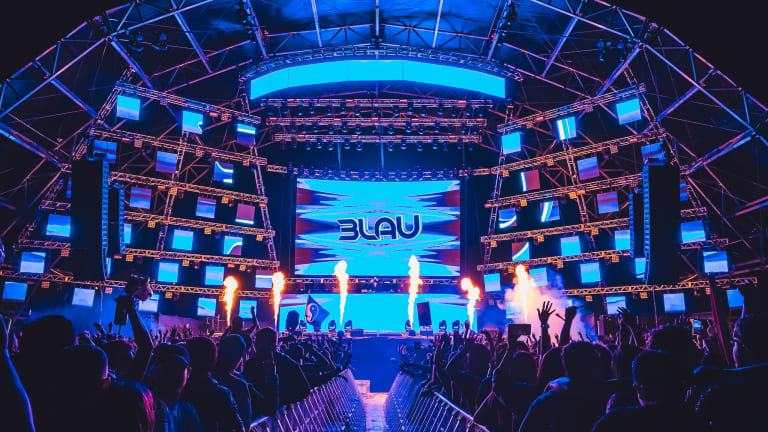 3LAU and Bright Lights Reunite On Heartfelt Dance Anthem "Down For Life"
3LAU and Bright Lights reprised their performance on mega-hit "How You Love Me" with an anthemic new single, "Down For Life."
In 2014, Las Vegas DJ and electronic music producer 3LAU (real name Justin Blau) teamed up with pop singer, songwriter and producer Bright Lights (real name Heather Bright) on what would become the dance mega-hit "How You Love Me."
A breakout track for both Blau and Bright, "How You Love Me" went on to become one of the year's most memorable dance-pop crossovers and could be heard in countless DJ sets and festival performances for years to come. To this day, "How You Love Me" is one of those instantly recognizable fan favorites that will have festival and concert-goers alike singing along to every word the second they hear Bright Light's opening line, "Nobody is perfect..."
Fast forward five years, Blau and Bright have reunited once again on the altogether different "Down For Life." The natural successor to "How You Love Me," it will undoubtedly be their next big hit. Deep, feelgood and incredibly sexy, "Down For Life" highlights Blau's aptitude for transitioning effortlessly between massive festival hits and beautifully written pop ballads. While "How You Love Me" leaned in the direction of a high-flying festival phenomenon, "Down For Life" showcases a smoother and more seductive side of both artists. 
In an age where many electronic artists find themselves unwittingly stuck in the trap of producing tracks designed almost exclusively for the dance floor, it's quite the treat when we get a chance to enjoy a stunningly and beautifully written song instead.

Stream or Download "Down For Life" today.
FOLLOW 3LAU:

Website: 3lau.com
Facebook: facebook.com/DJ3LAU
Twitter: twitter.com/3lau
Instagram: instagram.com/3lau
SoundCloud: soundcloud.com/3lau
FOLLOW BRIGHT LIGHTS:
Facebook: facebook.com/brightlights333
Twitter: twitter.com/brightlights333
Instagram: instagram.com/brightlights333
SoundCloud: soundcloud.com/brightlights333