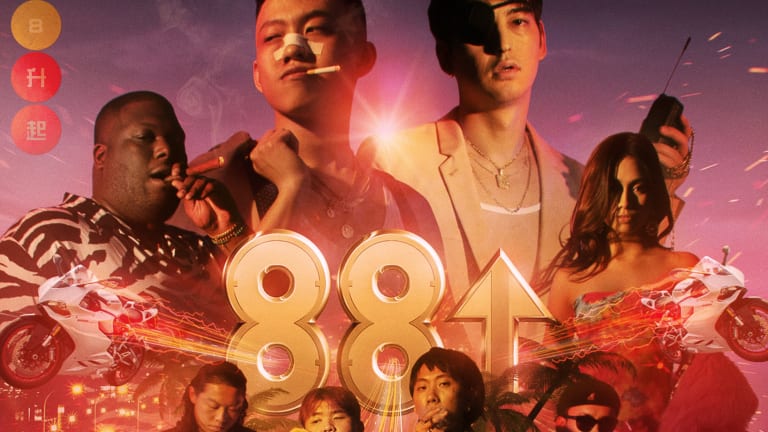 88rising Releases Collective Head In the Clouds II Album
This is the second collaborative album from the powerhouse collective.
88rising have released their second collaborative album titled Head In the Clouds II via 88rising Records and 12Tone Music. 
Coming out a little over a year after their first album, Head In The Clouds, the effort is undoubtedly 88rising's best project to date. Head In The Clouds II is packed with huge artists and even bigger collaborations, including omnipresent EDM supergroup Major Lazer, Rae Sremmurd's Swae Lee, Chinese pop star Jackson Wang, YouTuber turned hit artist Joji, Chinese rap group Higher Brothers, Indonesian rising star Rich Brian, and many more. 
As fans would expect, each track fits the laid-back, moody vibe 88rising normally curate - with the exception of "Hopscotch," where Rich Brian, Joji, AUGUST 08, and Barney Bone go in on a minimalistic trap beat. NIKI stands out on her solo track "Indigo," coming for necks on the Billboard Hot 100 as her sultry vocals wrap around an addictive beat effortlessly. NIKI and Rich Brian shine on "Shouldn't Couldn't Wouldn't," as the pair show off their chemistry in the slow, melodic ballad.
88rising have been met with critical acclaim since surging into the forefront of the music industry in 2018. The label is responsible for an undeniable growth in Asian culture over the past few years, both domestically and internationally. 88rising's trajectory is undeniably nonstop, as their second annual Head In The Clouds festival in L.A. went off without a hitch - and their collaborative GUE88 Head In The Clouds clothing line sold out within minutes. 
FOLLOW 88RISING:
Website: 88nightmarket.com
Facebook: facebook.com/88rising
Twitter: twitter.com/88rising
Instagram: instagram.com/88rising
YouTube: youtube.com/channel