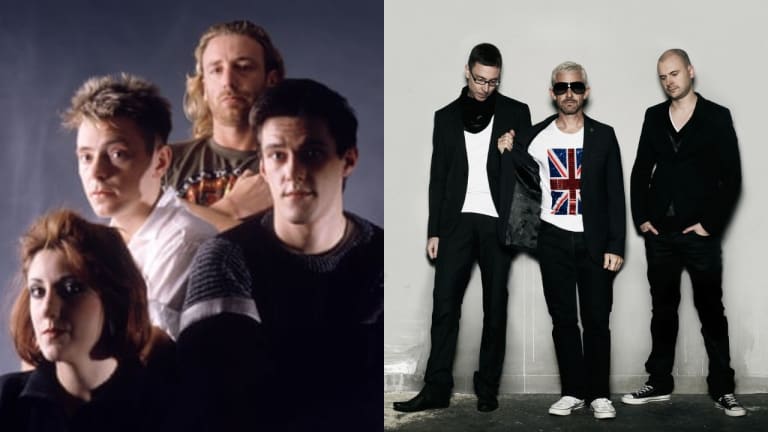 Above & Beyond are Finally Releasing their Rendition of New Order's "Blue Monday"
The wait is finally over.
Longtime fans of the legendary trio Above & Beyond know that one of the most treasured tracks they perform live is their rendition of New Order's "Blue Monday." They've dropped it in their sets since at least 2013, and the A&B message boards have had a constant outcry for an official release. Fans can finally breathe a sigh of relief because Above & Beyond rendition of "Blue Monday" is arriving on January 20th, 2020. Of course, in a cheeky nod to the song, the release date lands on a Monday. 
The reason the trio has received such support on the mix was because of their ability to transform a nostalgic classic into an absolute trance knockout. The original, which is over 30 years old, has such an iconic sound that never sees to age. You can play that in a club today and those who don't know it would think it came out just this year. They keep that indistinguishable rhythm but add in their unique trance flair. It's no wonder this has been at the top of Anjunabeats fans' favorite unreleased tracklists. 
One might suspect the wait for the track has been due to copyright laws, but this has yet to be confirmed. No matter the reason, one thing is for certain, the fans could not be happier that the wait is finally over. Check out the Twitter thread below following the announcement. 
The Grammy-nominated trio comprised of Tony McGuinness, Jono Grant, and Paavo Siljamäki, have had a very productive 2019. Just last month they dropped "Another Angel" to wide praise, the follow-up to their 2011 track "On My Way To Heaven." The Anjunabeats/Anjunadeep label heads also recently partnered with Twitch to celebrate another milestone for their Group Therapy 350 show which came live from Prague this October. While you eagerly await January 20th, check out "Blue Monday" live from that performance below. 
Pre-save "Blue Monday" Original Mix by Above & Beyond here. 
H/T: EDMTunes
FOLLOW ABOVE & BEYOND:
Facebook: facebook.com/aboveandbeyond
Instagram: instagram.com/aboveandbeyond
Twitter: twitter.com/aboveandbeyond
SoundCloud: soundcloud.com/aboveandbeyond