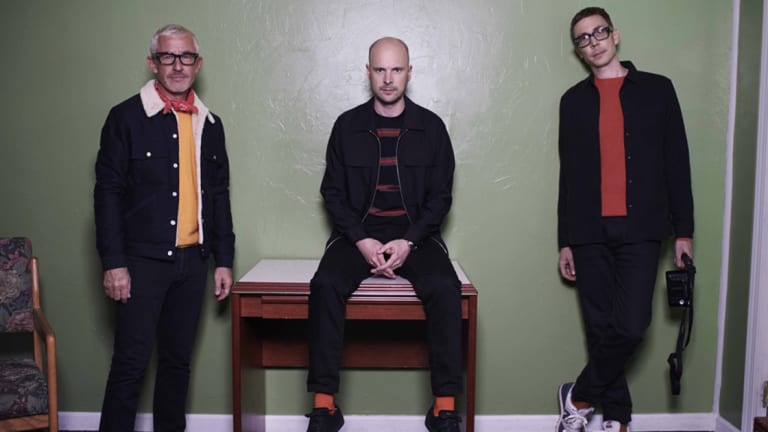 Above & Beyond Releases A Powerful New Track "Northern Soul"
Having reunited with vocalist Richard Bedford, A&B has yet again brought us another emotion-filled track from their upcoming album Common Ground.
The masters of vocal trance, Above & Beyond, have released yet another track from their upcoming and highly anticipated album, Common Ground, and it will have you feeling empowered. "Northern Soul," despite its simplistic sound, is accompanied by heavy hitting emotional lyrics that, while referring to Detroit's seemingly forgotten musical history and economic decline, can also be related to anything going on in your life.
"You can break my heart and crush my dreams / But you can never take my soul / You can crack my stones and melt my steel / But you can never take my soul."
Of course the powerful lyrics aren't the only element that evokes some kind of emotion. A&B's fan favorite vocalist, Richard Bedford, and his soaring and steadfast tones really brings the deep lyrics to life. It's actually been quite a bit of time since Richard has been the vocals for an A&B track, having last done "Black Room Boy" in 2013. So it's pretty refreshing to hear the same vocals from A&B classics like "Alone Tonight," "Thing Called Love" and "Sun & Moon."
Not only was this original mix track released on November 3rd, so was an extended live version that they performed at ABGT250 at The Gorge Amphitheater in Washington this last September. You can find it on their Spotify and Youtube.
If you liked "Northern Soul" be sure to check out their other two new vocal trance releases, "Tightrope" and "My Own Hymn," from their upcoming sixth studio album, Common Ground, which will be released on January 26th. 
And if you can't wait that long, they'll be touring North America on their Common Ground Tour at the end of December. Each ticket (excluding Canada dates) comes with the new album, so get your tickets here while they're still available! 
Follow Above & Beyond: