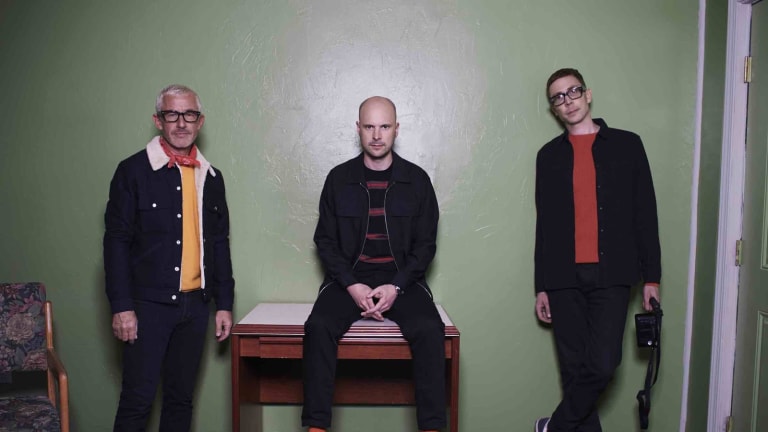 Above & Beyond Release Spencer Brown Collaboration, "Long Way From Home"
Above & Beyond and Spencer Brown joined forces with RBBTS to create an evocative new single, "Long Way From Home."
In their first original single collaboration since 2010 (the last of which being "Anphonic" with Kyau & Albert), "Long Way From Home" sees the legendary trio of Jono Grant, Tony McGuinness and Paavo Siljamäki A.K.A. Above & Beyond join forces with highly talented and prolific Anjunabeats producer Spencer Brown.
Featuring the vocals of RBBTS (Anne Kalstrup & Hendrik Burkhard), "Long Way From Home" is a soothing yet melancholic reflection on the feelings of loneliness often experienced by touring artists around the world. With a driving, dance floor-ready sound, "Long Way From Home" combines the best of both worlds - deep emotional resonance, and a bouncy, club-friendly beat.
Debuted at Above & Beyond's Group Therapy 300 celebration in Hong Kong, the first sketch of the track was laid down by Siljamäki and Brown in a Melbourne hotel room - a very, very long way from home.
Asked about "Long Way From Home," Siljamäki noted:
"Both Spencer and myself know all too well what it's like being a touring musician. Filled with totally amazing, high moments, but also lonely moments in hotel rooms far away from home. We'd both been traveling for hours feeling somewhat lost and lonely and ended up spending the day together talking about it all. We found ourselves making a song about it all in a makeshift hotel room studio."
Just off a major world tour with Above & Beyond, Brown played direct support to massive crowds across North America, Australia, Asia and Europe. One of the hottest acts to come out of the trio's iconic Anjunabeats imprint, the prolific 24-year-old released his debut artist album, Illusion Of Perfection, on the label earlier this year in addition to the single "No Going Back." 
 Says Spencer Brown:
"[Dream on little dreamer was] a message that rung in my head after seeing Above & Beyond, as a fan, in 2014. After signing my music with Anjunabeats in 2016, our musical and personal relationship deepened. We've toured the world together. Now, we've penned this song - drawing deep from our hearts - about the crazy lives we lead."
Just in time for the holidays, "Long Way From Home" is out today. Stream or download it across platforms here.
FOLLOW ABOVE & BEYOND:
Facebook: https://www.facebook.com/aboveandbeyond
Instagram: https://www.instagram.com/aboveandbeyond
Twitter: https://twitter.com/aboveandbeyond
SoundCloud: https://soundcloud.com/aboveandbeyond

FOLLOW SPENCER BROWN:
Facebook: https://www.facebook.com/spencerbrownofficial
Instagram: https://www.instagram.com/spencerbrownofficial
SoundCloud: https://soundcloud.com/spencerbrownofficial