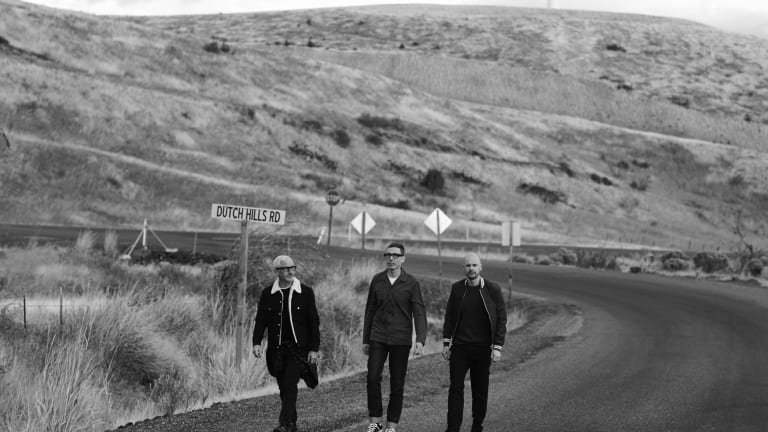 Above & Beyond Set to Release a Yoga and Mindfulness-Inspired Ambient LP
The three-track Flow State Sampler EP will be released on International Yoga Day
Above & Beyond, a trio known to soothe the soul, are answering their calling by releasing a 49-minute trip to zen town. The LP will be filled with warm melodies and neoclassical soundscapes set to put you in the perfect state of mind to reach meditative calmness.  
Flow State, as Jono Grant, Tony McGuinness, and Paavo Siljamäki are calling it, is the culmination of a journey they began at Burning Man in 2014. After a life-changing experience on the playa during a sunset yoga set, the trio began delivering yoga sets for crowds as large at 25,000. 
On the topic of Flow State, Siljamäki said:
"Our music has always been about getting in touch with, and understanding and accepting our emotions. After those amazing yoga sets, we realized that there is a bigger place for this more reflective music within our little universe. With the Flow State project, we want to help bring people's attention and focus towards helping themselves find better mental fitness and overall happiness in life. Through raised awareness, being more present, one can reach a state of flow: a creative and free state of mind where time, fear and stress dissipate."
Though this is a break from their traditional anthemic dance sound, it is not that far-off of a project for the group. They have built a following on delivering some of the most uplifting, peaceful music in our industry. Alongside 14 new compositions, three of the band's classic ambient works are remastered for Flow State.
In addition to the 49-minute album journey, Elena Brower leads a 13-minute talk on self-acceptance set to the music from the album. "Flow State is about the subtlest, innermost conversation, trusting ourselves, and looking inward for acceptance," Brower commented. "That acceptance of our own humanity is an experience of Flow State. It's a profoundly peaceful space for listening and healing."
They have released a three-track sample of Flow State to give people a taste of what is to come. "Believer," "Small Moments," and "Sun In Your Eyes" are beautiful works of art that will transport your mind to a state of bliss and clarity. It is the perfect way to enter into your weekend. What better way to drop it then on International Yoga Day. 
Flow State will be available for preorder here from Friday, June 21st at 3:00 PM BST / 10:00 AM EST / 7:00 AM PST. The LP is set for release July 19. 
FOLLOW ABOVE & BEYOND:
Facebook: facebook.com/aboveandbeyond
Instagram: instagram.com/aboveandbeyond
Twitter: twitter.com/aboveandbeyond
SoundCloud: soundcloud.com/aboveandbeyond