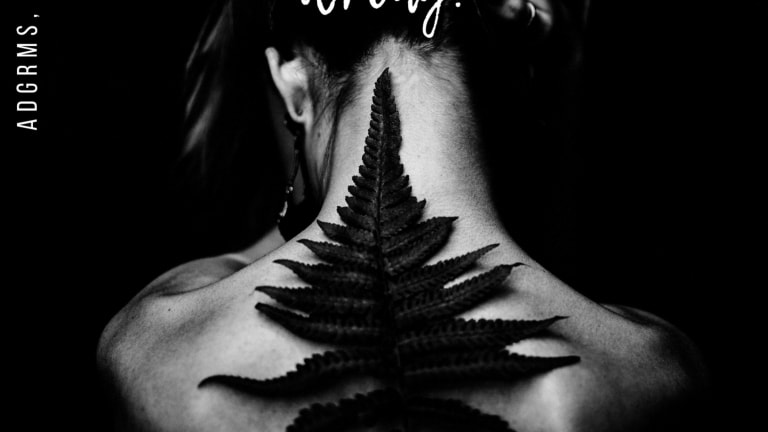 ADGRMS and Jackswan Reunite On "Wrong?" Ft. Roxane
The duo proves they can do no wrong on their latest release.
ADGRMS and Jackswan are back again with another certified banger. The two last linked up to close out 2018 with "Lies" featuring Eighth and on "Runaway" featuring Burnheart back in November. EDM.com partner label Indie Select is now proud to release "Wrong?" featuring vocalist Roxana, a powerhouse future bass track that is the perfect start to your weekend. 
The duo picks things up from their last collaboration with "Wrong?" Whereas "Lies" was predominantly instrumental, this single speeds things up with arpeggiated vocals and power synth stabs. The track enters with calm piano chords as Roxana's voice booms in. The pace picks up as we enter into the drop. The beat is filled with energy and breaks that will make any future bass fan swoon. 
ADGRMS has collaborated with the likes of Jinco and F4ST, boasting releases on labels as prominent as Spinnin' Records. Jackswan is a relatively newer project but has been showing his chops with these last three releases.
ADGRMS and Jackswan's "Wrong?" featuring Roxane is out now via Artist Intelligence Agency. Stream or download it across platforms here.
FOLLOW ADGRMS:
Facebook: facebook.com/adgrms
Twitter: twitter.com/audiogerms
Instagram: instagram.com/adgrms
SoundCloud: soundcloud.com/adgrms
FOLLOW JACKSWAN:
Facebook: https://www.facebook.com/jackswanofficial
Twitter: https://twitter.com/JackswanMusic
Instagram: https://www.instagram.com/jackswanofficial/
SoundCloud: https://soundcloud.com/jackswan2