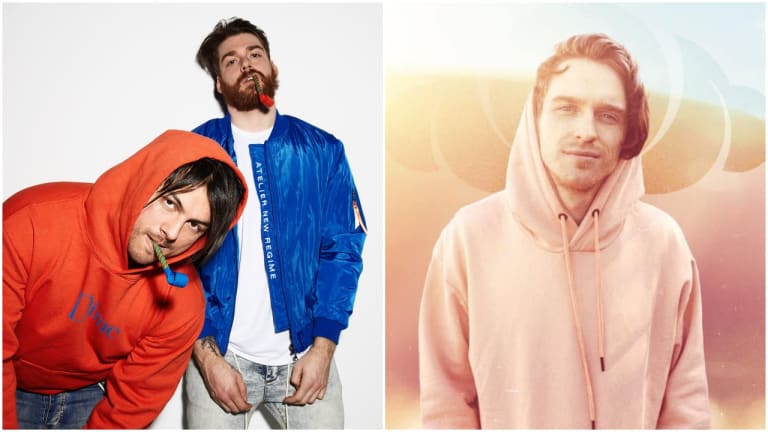 Adventure Club and Said The Sky Exercise Conviction on "Already Know"
Adventure Club and Said The Sky find themselves right in their element on "Already Know."
Adventure Club and Said The Sky dive headfirst into a collaboration that sees both artists at peak performance. Both Adventure Club and Said The Sky bring a unique flavor of melodic dubstep to the table and their new joint single "Already Know" is a seamless mesh bringing out the best of both worlds.
Amid soaring melodies and biting basslines, Caly Bevier brings an angelic voice to this record. In typical Adventure Club fashion, the songwriting is top-notch with an unsubtle ability to get stuck in your head at first listen. For the Canadian duo "Already Know" feels like a logical extension of their early 2019 single "Next Life" with Crankdat and Krewella. Building on the success of that record, it's no surprise the duo tapped Said The Sky for his expertise in the field. 
Said The Sky's heartfelt progressions are a driving force powering "Already Know." The "Rush Over Me" producer has laced together another compelling sequence of high profile collaborations having recently joined forces with SLANDER and Illenium on his previous two releases. The Colorado producer is churning out consistently memorable singles showing fans that he's just heating up. 
FOLLOW ADVENTURE CLUB:
Facebook: facebook.com/AdventureClub/
Twitter: twitter.com/adventureclub
Instagram: instagram.com/adventureclub/
SoundCloud: soundcloud.com/adventureclub
FOLLOW SAID THE SKY:
Facebook: facebook.com/saidthesky
Twitter: twitter.com/saidthesky
Instagram: instagram.com/saidthesky
SoundCloud: soundcloud.com/said-the-sky