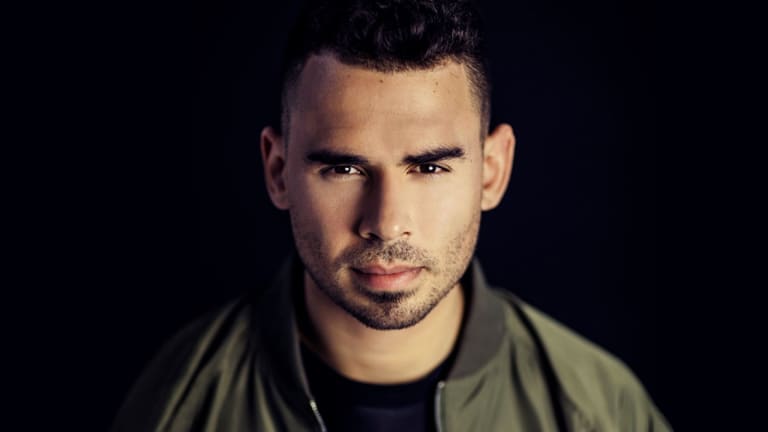 Afrojack Drops "Bass Is Kicking" from Upcoming EP
Afrojack brings it back with a big room banger "Bass Is Kicking" from his upcoming Press Play 2 EP.
Grammy-winning DJ and Producer Afrojack (real name Nick van de Wall) has been known to be a party starter and for his big room bangers. Staying true to that reputation of being able to kickstart happenings at any event, Wall dropped his latest single "Bass Is Kicking" on his own Wall Recordings. 
The single comes as the third release from his upcoming EP, Press Play 2. 
In the recent past, Wall had tweeted his displeasure with "everyone making 100 bpm pop stuff" and how that was a fun run, but he was going to go back to serving "big hard simple drops" through his sets this summer. 
He stayed true to his words and delivered "Bass Is Kicking" - which is just that, a big, hard, simple drop as promised. The feelgood, energetic song takes us back to the dirty Dutch big room feels. This track definitely makes us reminiscent of the signature Afrojack sounds from the past and we are here for this informed shift back to the known soundscapes.
"When people hear this track, I want them to know that they're in for a good time," Wall said of the track. "I chose beats that I thought no one would be able to resist moving to. The bass drop gives it that free feeling!"
Being a constant in the top 10 of the DJ Mag Top 100 DJs poll for years now, Wall has carved a place for himself sitting tight at the #8 spot for 2018. Over the years his collaborators have been diverse and numerous. From Pitbull to Sting to Beyoncé, he also won a Grammy Award for his work on David Guetta's remix of Madonna's "Revolver."
Showing no signs of slowing down, Wall has dominated the summer with a number of global crossover hits. "Cut It Up" saw Wall work with K-pop sensation CL and Japanese megastars PKCZ®, this was followed by "Reach" with BJ The Chicago Kid and "We Got That Cool" with Icona Pop and Yves V.
Follow Afrojack here:
Facebook: facebook.com/djafrojack
Twitter: twitter.com/afrojack
Instagram: instagram.com/afrojack