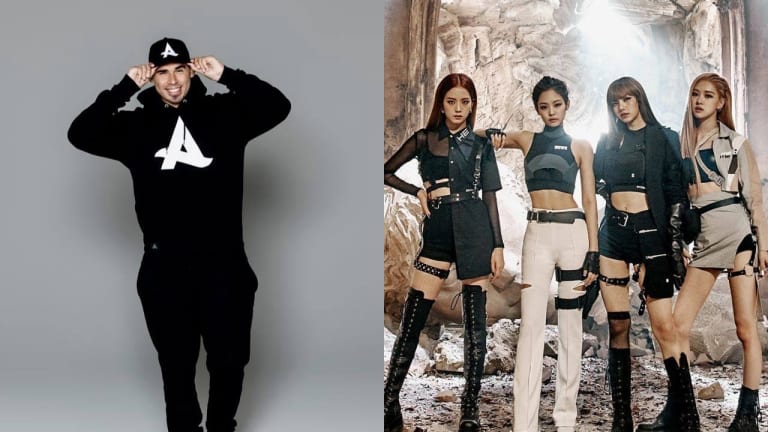 Afrojack Wants to Collab with K-pop Group BLACKPINK
In a recent interview Afrojack spoke on collaborating with K-pop group BLACKPINK.
In a recent interview with E! News Asia, Afrojack revealed he wants to collaborate with the international K-pop sensation BLACKPINK.
"I was actually in the studio with Giorgio Tuinfort yesterday and he kept telling me we should do something like BLACKPINK," said Afrojack (real name Nick van de Wall). "So maybe instead of doing something like BLACKPINK, we should just do something with BLACKPINK!"
EDM and K-pop have shared a fruitful relationship in recent times. Some notable collaborations include Skrillex and 4Minute as well as Steve Aoki with both BTS and MONSTA X. 
There is no word on whether or not BLACKPINK is open to collaborating with the Dutch dance music producer, but fans have expressed their support online. 
If the two acts meet, this would not be the only big collaboration from Afrojack this year, as in March, he teamed up with Rae Sremmurd and Stanaj. Alongside his current and future collaborations, he is also set to play Creamfields in the UK later this year.
You can watch the full interview courtesy of E! News Asia below.
H/T: Koreaboo
FOLLOW AFROJACK:
Facebook: facebook.com/djafrojack
Twitter: twitter.com/afrojack
Instagram: instagram.com/afrojack
Soundcloud: soundcloud.com/afrojack
FOLLOW BLACKPINK:
Facebook: facebook.com/BLACKPINKOFFICIAL
Instagram: instagram.com/blackpinkofficial