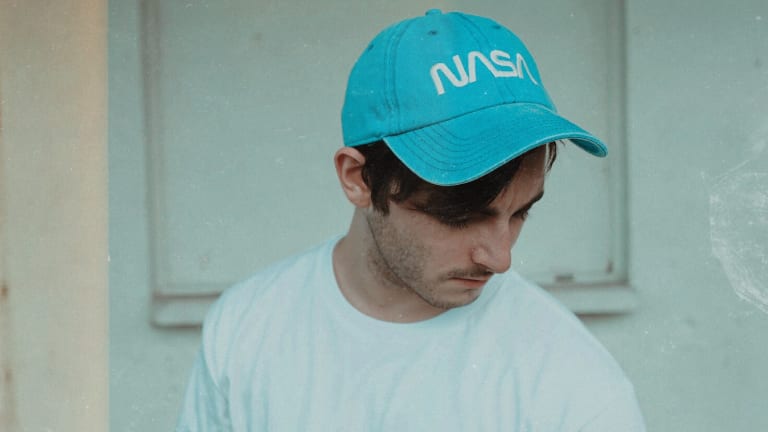 AJ Salvatore and Daiyan Trisha Join Forces for New Summer Hit "Easier"
AJ Salvatore has teamed up with singer, songwriter, and actress Daiyan Trisha for a pop-inspired house track, "Easier."
Coming in hot with his fifth release in 2019 so far, AJ Salvatore has teamed up with Malaysian star Daiyan Trisha for their new summer anthem "Easier." out now on 418 Music. 
The track opens with atmospheric synths and builds into an infectious house groove alongside Trisha's melodic and uplifting vocals. The combination of flawless production and addictive rhythm makes this track perfect for the big stage as well as the dance floor. "Easier" is undeniably a summer anthem through and through.
With its release on the prestigious label 418 Music, we can expect this track to make serious waves on the charts and radio. The Philadelphia-based label placed #7 on the Dance Imprints (2018) list ranking above Republic and Capitol records. This makes it the #1 Dance and Club Imprint. 
It would not be the first time AJ Salvatore has charted, as his track "Better" rose to #19 on the US 50 and #21 in the Global Viral 50. "Easier" shares similar uplifting qualities paired with perfect vocals to give that familiar, electronic pop-esque sound he has created for himself. 
"The best songs always end up writing themselves," AJ Salvatore had to say about the making of "Easier." "'Easier' was just one of those tracks that was quick to produce and write, feeling effortless in the process.
Stream or download AJ Salvatore's new single "Easier" featuring Daiyan Trisha out now on 418 Music.
FOLLOW AJ SALVATORE:
Facebook: facebook.com/ajsalvatore
Twitter: twitter.com/ajsalvatore
Instagram: instagram.com/aj_salvatore
SoundCloud: soundcloud.com/ajsalvatore
FOLLOW DAIYAN TRISHA:
Facebook: facebook.com/officialdaiyantrisha
Twitter: twitter.com/daiyantrisha
Instagram: instagram.com/daiyantrisha

FOLLOW 418 MUSIC:
Facebook: facebook.com/418music
Twitter: twitter.com/418music
Instagram: instagram.com/418music_official
SoundCloud: soundcloud.com/418music