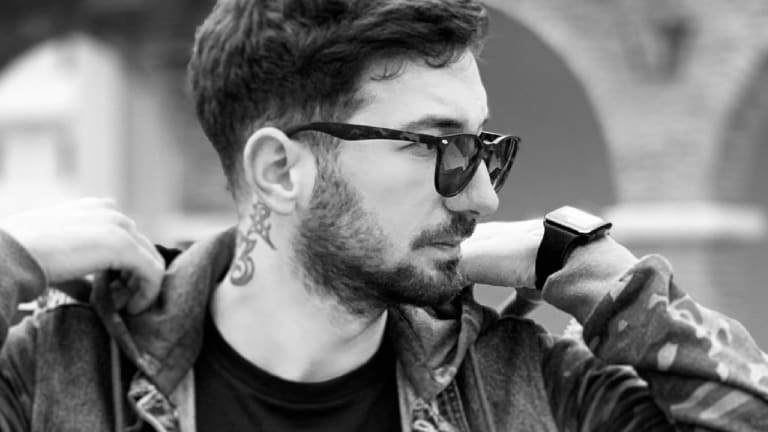 Alban Chela And Marin Hoxha Team Up With Singer Harley Bird For Explosive Single "Burn"
The single is out via up-and-coming label Lacuna.
Producers Alban Chela and Marin Hoxha are back, and managed to enlist in-demand vocalist and songwriter Harley Bird for the melodic vibe that is "Burn." It marks the latest work released via the label Lacuna, who have established themselves as a go-to for rising artists over the past three years of releasing music.
All three artists are new to the label, and definitely deliver with their debut effort. "Burn" is short and sweet, and immediately gets into action with Bird's vocals over beautiful piano melodies and snappy drums. In the drop, the listener is introduced to expertly layered synths and gritty bass that perfectly contrast the introductory atmosphere. The way the two producers combine organic instruments with bright sound design is impressive, and makes for a stunning result under Bird's emotional vocal melodies.
Producers Alban Chela and Marin Hoxha, both hailing from Albania, have each been picking up momentum in 2019, having released music with labels such as Magic Music, Lowly., NCS and more. Harley Bird, who was born and raised in Los Angeles, has cemented his name as an in-demand vocalist over the past two years and has released over 15 collaborations so far in 2019, all result of his unique vocal timbre and consistent work. 
Follow Alban Chella
Facebook: facebook.com/albanchela
Instagram: instagram.com/albanchela
Twitter: twitter.com/albanchela
SoundCloud: soundcloud.com/albanchela
Follow Marin Hoxha
Facebook: facebook.com/Marinhoxhamusic
Instagram: instagram.com/marin.hoxha
Twitter: twitter.com/MarinHoxha
SoundCloud: soundcloud.com/marin-hoxha
Follow Harley Bird
Facebook: facebook.com/harleybirdmusic
Instagram: instagram.com/harleybird/
Twitter: twitter.com/harleybirdmusic
SoundCloud: soundcloud.com/harleybird