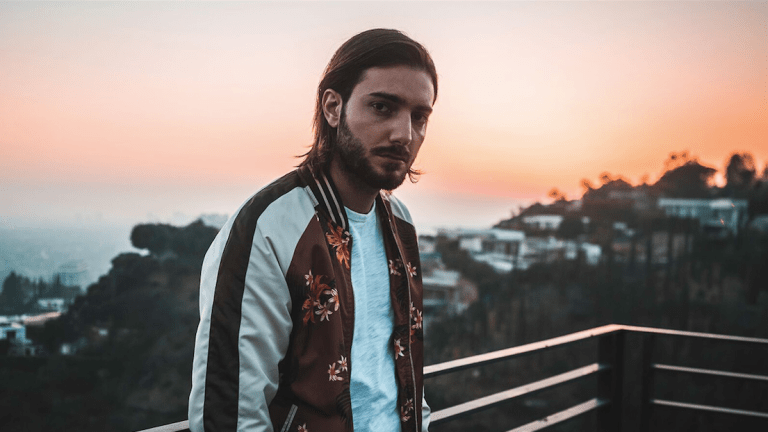 Alesso Drops First Mixtape in Series along with "TIME" Music Video
The 3-Track mixtape is a flashback to classic Alesso.
Earlier this week, the Swedish superstar DJ/producer Alesso announced a new effort titled Alesso Mixtape-Progresso Volume 1. The three-song collection is officially out, following his most recent number one dance single "Remedy." 
The release is set to mark the first volume of an ongoing series of mixtapes the globally renowned producer plans to share with fans between major single and album releases. Along with this drop is the new video for the set's first focus track, "TIME." 
On the topic of Alesso Mixtape-Progresso Volume 1, Alesso said:
"This project, for me, is about going back to my roots and making house records. I wanted to represent the culture of dance music through this mixtape. Each song is powerful and unique. It's about telling a story of the past and the future of the genre through the music."
The collection opens with "PROGRESSO." It's a strong start with classic main stage synths and quick cuts that really does feel like an ode to old Alesso. Two minutes in and the track takes a mellow turn. Everything slows down as the vocals enter before the trained producer brings back up the energy making this one of those tracks that will kill it live.
"CONFESSION" has the most traditional progressive house feel. It's very well balanced throughout and keeps the energy going. It's the perfect transition song in the mixtape. 
Finally, "TIME" closes it all out as the mixtape's dance-pop crossover. It begins with metallic sounding vocals. It has a catchy hook that will make this a great sing-along track. The music video that accompanies the song depicts a robot boy wandering a post-apocalyptic world. Longtime Alesso fans may find hints from past releases that signal they have been watching an interconnected universe all along. 
Fans will not have to wait long to hear Alesso share these new tracks live, as he continues to be one of dance music's most in-demand headliners. Among his upcoming major festival appearances are Insomnia, Ultra Miami, Beyond Wonderland, Indy 500 Snake Pit, Disneyland Paris' Electroland, Tomorrowland and more. 
Alesso will also make three May appearances at Encore Beach Club in Las Vegas to kick off the summer, and then launch a highly anticipated and sold-out U.K. tour in June. 
Check out the mixtape in its entirety here and make sure to follow Alesso to keep up to date on upcoming new music releases and appearances.
FOLLOW ALESSO:
Facebook: facebook.com/AlessoOfficial/
Twitter: twitter.com/Alesso
Instagram: instagram.com/alesso/
SoundCloud: soundcloud.com/alesso