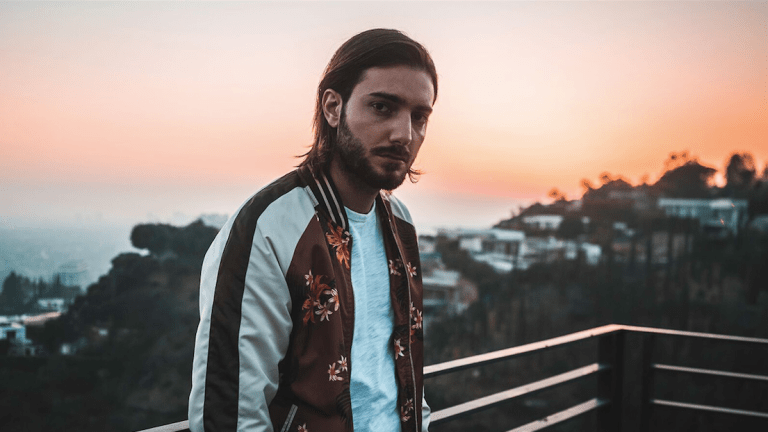 Alesso and SUMR CAMP Release Music Video for "In The Middle" Ahead of X Games Performance
Alesso and SUMR CAMP released a music video for their single "In The Middle" before the former takes the stage at this year's X Games Aspen.
Alesso and SUMR CAMP have given fans another way to experience their recent single "In The Middle" in the form of a trippy, new music video. 
While the music from the duo plays on, the story follows a seemingly lost man wandering through the desert, looking for a secret party that may or may not exist. When he reaches his destination we're treated to visuals of an exclusive event which might have been a hallucination. The laid-back sound of "In The Middle" blends well with the adventurous nature of the video, particularly when the nightclub scenes arise. 
Alesso is preparing for his upcoming performance at X Games Aspen 2020 this winter. While the event is a ski, snowboard, snow bike, and snowmobile event, several musical guests will be featured throughout the weekend. Joining him at the world-famous extreme sports competition are Illenium, Bazzi and Rae Sremmurd. 
"In The Middle" by Alesso and SUMR CAMP was released on September 6th. You can download or stream the song here.
FOLLOW ALESSO:
Facebook: facebook.com/AlessoOfficial/
Twitter: twitter.com/Alesso
Instagram: instagram.com/alesso/
SoundCloud: soundcloud.com/alesso
FOLLOW SUMR CAMP:
Facebook: facebook.com/sumrcamp/
Twitter: twitter.com/SUMRCAMP
Instagram: instagram.com/sumrcamp
SoundCloud: soundcloud.com/sumrcamp