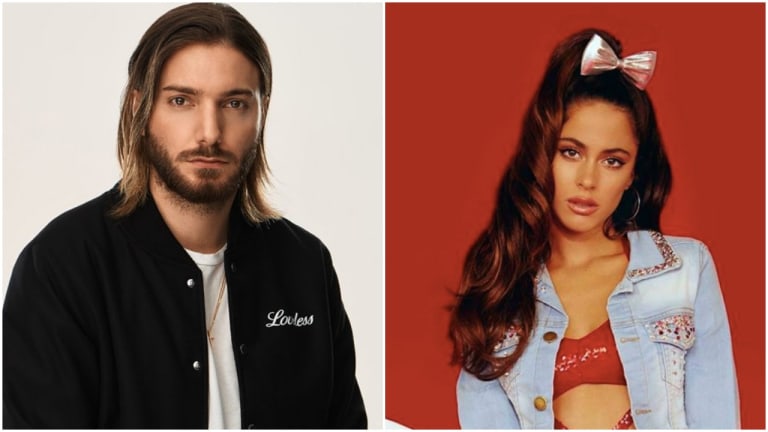 Alesso Unveils Lively Music Video for "Sad Song" ft. TINI
The music video for Alesso's latest release emphasizes TINI's vocal stylings.
Less than a week has passed since Alesso released "Sad Song" featuring TINI, a more pop-leaning incarnation of his infectious signature sound. He's followed it up with a music video that further solidifies the track as a vehicle for the Argentine songstress.
TINI (real name Martina Stoessel) makes a vibrant focal point for the visual accompaniment of "Sad Song." While delivering her upbeat verses, she playfully meanders through a series of fantastic settings that beautifully complement the music underscoring her contributions.
Stoessel's music career began in 2016 with a self-titled debut album, which she followed up with the 11-track Quero Volver two years later. As the superstar status achieved by Alesso (real name Alessandro Lindblad) calls him to cast a wider net with each release, collaborations with artists like her make more sense than ever.
Stream or download "Sad Song" by Alesso featuring TINI across platforms here, and see him perform next at SWG3 Studio Warehouse in Glasgow, U.K. on June 20th.
FOLLOW ALESSO:
Facebook: facebook.com/AlessoOfficial/
Twitter: twitter.com/Alesso
Instagram: instagram.com/alesso/
SoundCloud: soundcloud.com/alesso
Follow TINI:
Facebook: facebook.com/TinitaStoesel
Twitter: twitter.com/tinistoessel
Instagram: instagram.com/tinistoessel