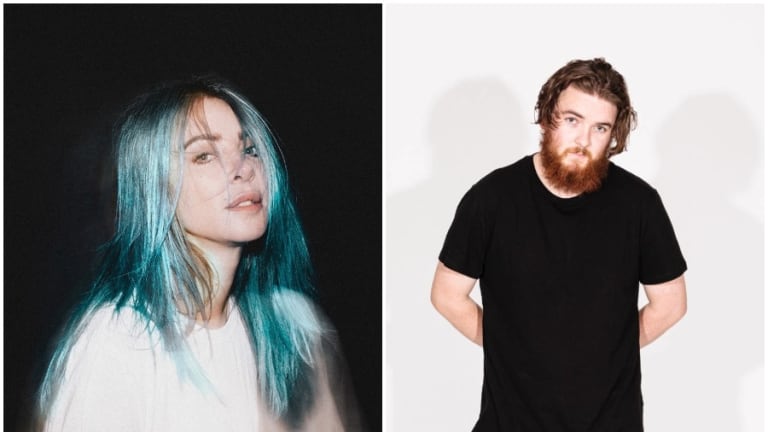 Alison Wonderland Teams Up with QUIX for "TIME"
The interesting collaboration will bend your perception of time.
Acclaimed musician, vocalist, and producer Alison Wonderland is back with a brand new single called "TIME". A collaboration with one of New Zealand's finest, QUIX, the song is quite a sonic journey.
Beginning at a lower tempo, "TIME" builds on a very trance-like arpeggio that swells and recedes throughout the first minute of the track. A lo-fi house beat enters the equation soon after, and a cheeky tempo change propels the track further toward its ultimate destination: a future bass-infused drop that capitalizes on the trap sound for which QUIX is very well known. 
The track is so unique one might even go as far as to call it "experimental." Alison Wonderland's vocals lend an intensity to the second drop, which doubles down on the intensity of the first, creating a cinematic climax. "TIME" showcases the talents of each musician perfectly, and represents a wonderful fusion of the styles of Wonderland and QUIX.
Alison Wonderland is currently touring around the world, with her next stop being a sold out show at the legendary Red Rocks Amphitheatre in Morrison, Colorado. QUIX is also on tour across the United States, with stops in Colorado, Texas, Florida, and more. 
"TIME" is out now and can be found here. 
FOLLOW ALISON WONDERLAND:
Facebook: facebook.com/awonderdj
Twitter: twitter.com/awonderland
Instagram: instagram.com/alisonwonderland
SoundCloud: soundcloud.com/alisonwonderland
FOLLOW QUIX:
Facebook: facebook.com/OfficialQUIX
Twitter: twitter.com/QUIX
Instagram: instagram.com/quixofficial
SoundCloud: soundcloud.com/quixofficial