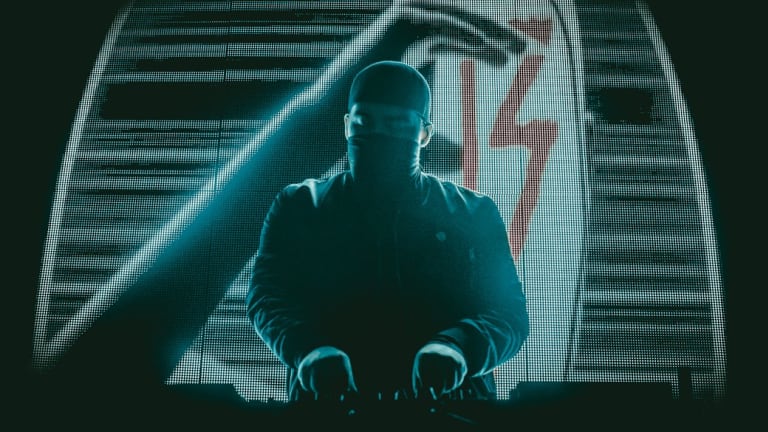 All-Analog Bass Music Producer 13 Delivers a Knockout with "Uppercut"
One of the biggest names to watch in 2019 is only two digits.
Following the success of his 2017 collaboration with Rezz titled "DRUGS," emerging bass music producer 13 has served up a solo release. "Uppercut" sees the anonymous artist at his all-analog best, and is out now by way of Mad Decent.
The bass wobbles in "Uppercut" follow a downtempo beat structure a la Rezz, but their sound design is unlike anything else on the market. It hints at dubstep tracks released by the likes of Excision or Zeds Dead but with a distinctively organic sensibility.
13 debuted with "Eradicate" in 2017 and has been steadily climbing the EDM ladder ever since. In addition to his Rezz collaborations, he has also made appearances on the Canadian producer's Certain Kind of Magic Tour.
Among 13's upcoming releases will be a remix of "Nookie" by Limp Bizkit that will come out on Interscope Records. In the meantime, stream or download "Uppercut" via Mad Decent across platforms here.
Follow 13:
Facebook: facebook.com/thrteenmusic
Twitter: twitter.com/thrteenmusic
Instagram: instagram.com/thrteenmusic
SoundCloud: soundcloud.com/thrteenmusic