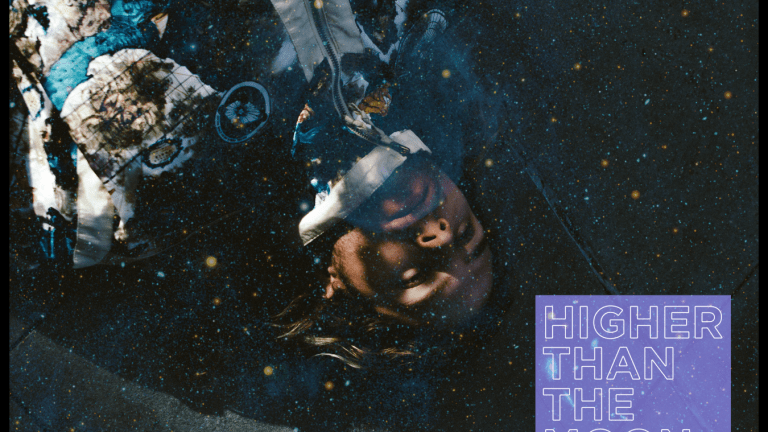 Alle Farben Gives Trove's "Higher Than The Moon" a Bright and Colorful Twist
Trove's Lowly. release "Higher Than The Moon" got an official dance remix from legendary german producer Alle Farben.
At the end of 2018, Australian singer, songwriter, and producer Trove released the captivating and deeply atmospheric electro-pop single "Higher Than The Moon" with top-tier curator and record label Lowly. A true master of his craft, TROVE combines a versatile array of organic and electronic influences, blending the two into a seamless work of art that delivers a truly stunning vocal feature overtop stellar production.
Trove notes that, "The song is about the strange and exciting phenomenon of continuously and randomly intertwining throughout another person's life, almost always on happenstance and pure chance."
That's not the end of the story, though. "Higher Than The Moon" just received a stellar remix from Alle Farben (real name Frans Zimmer) -- whose name means "All Colours", a particularly apt name when you hear how bright and colorful Zimmer's remix is!
A light, bouncy, and laid-back dance twist, Trove had this to say about Alle Farben's version of the song:
"My latest single, 'Higher Than The Moon,' is pushing 10 million plays on YouTube in just a matter of months and the amazing crew at Lowly and I felt the time was right to create a fun, dance-y remix of the track. Much like the original, the emotion is present and coupled with the Alle Farben's incredible builds, I really hope it brings a new light to the song. I was ecstatic to have Alle Farben remix this one, he's a legend!" 
Stream or Download Alle Farben's Remix of "Higher Than The Moon" today.
FOLLOW ALLE FARBEN:
Website: alle-farben.com
Facebook: facebook.com/AlleFarbenOfficial
Twitter: twitter.com/allefarben
Instagram: instagram.com/allefarben_official
SoundCloud: soundcloud.com/allefarben
FOLLOW TROVE:
Website: listentotrove.com
Facebook: facebook.com/trovemusic
Twitter: twitter.com/listentotrove
Instagram: instagram.com/listentotrove
SoundCloud: soundcloud.com/listentotrove
FOLLOW LOWLY:
Facebook: facebook.com/LowlyPalace
Twitter: twitter.com/lowlypalace
Instagram: instagram.com/lowly
SoundCloud: soundcloud.com/lowlypalace