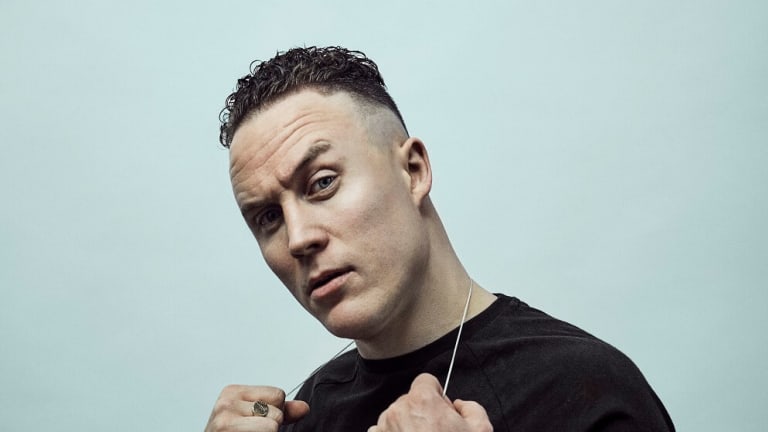 A.M.C Ignites the Drum and Bass World with New Album, Energy
The massive, new album was released today via Titan Records.
It's quite possible that at the moment, there isn't a bigger star in the world of drum and bass than U.K.-based titan and Titan Records big boss, A.M.C. His meteoric rise to stardom began with the crew behind Drum&BassArena, and since then, A.M.C has been on fire. 
With hot EPs, impressive remixes, and blazing DJ sets over the years, it was only a matter of time before he released a new album. Well, Energy is finally here, and it was worth the wait. 
Energy lives up to its name through its entire 48-minute duration. It's a nonstop onslaught of heavy neurofunk and an all-out drum break assault. The title track takes no prisoners straight out of the gate, setting the tone for the remainder of the album. "Reanimate," "Mind The Gap," and "Look Out" take the same approach, providing the grittiest of reeses and powerful sounds that are sure to ignite dance floors around the world. 
Tracks like "Instigator" and "The End" set a darker tone, but that doesn't mean the energy is tuned down at all. These two cuts feel very old school, drawing heavily on jungle influences - but they fire on all cylinders with a very modern edge, just like the rest of the songs on Energy.
"Nitro" and "Gotham" have a jump-up vibe that rounds the album out nicely, before the finale "The End." The massive power of the growls and punchy drums within each song are absolutely vicious elements that it would be impossible not to move to. Both tracks just solidify the fact that this album has no valleys whatsoever. The entire album is pure, palpable energy from start to finish. 
As expected, A.M.C's latest offering is ten explosive tracks that clubs, festivals, and fast cars will undoubtedly be rinsing for a very long time. This album does not hold back at any point, and provides the boost and vigor that the world of drum and bass is craving at the moment. 
Warning: if you plan on listening to A.M.C's Energy, you better be ready to move. The album is available now via A.M.C's Titan imprint, and can be found here. 
FOLLOW A.M.C:
Facebook: facebook.com/DJAMC
Twitter: twitter.com/AMCTITAN
Instagram: instagram.com/amctitan
SoundCloud: soundcloud.com/a-m-c/