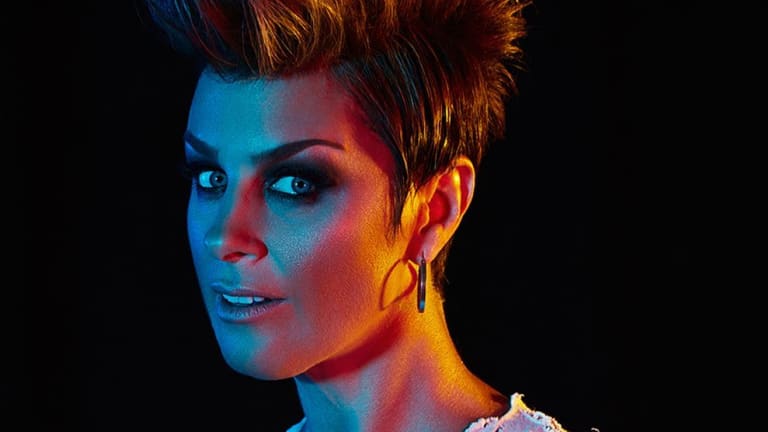 Tracy Young Drops Remix of Anabel Englund's "See The Sky" in Honor of Pride Month
Grammy-winning producer Tracy Young released a new remix of Anabel Englund's springtime single.
In honor of Pride Month, Grammy Award-winning producer Tracy Young has released a remix of Anabel Englund's spring 2020 single "See the Sky." While the original pairs best with a relaxing day on the beach, Young's rendition trades the sunshine for a neon-soaked nighttime skyline.
Englund's vocal talent combined with the intricate production of Young creates a bittersweet tune that will have you longing for those sweaty, crowded dancefloors. Touching on themes of wanting to escape and be free, the lyrics hit close to home for many of us. 
Back in February, Young made history as the first female to ever be nominated and win the Grammy for Best Remixed Recording, Non-Classical for her remix of Madonna's "I Rise." "I'm thrilled to have Tracy remix my song," said Englund. "I'm a huge fan of her Madonna remix so for her to put her talents on 'See The Sky' is a huge honor. I hope this brings another level of enjoyment for her fans everywhere."
Tracy Young's remix of "See The Sky" by Anabel Englund is out now via MK's AREA10 label and Ultra Music. You can download and stream the new remix here.
FOLLOW TRACY YOUNG:
Facebook: facebook.com/iamtracyyoung
Twitter: twitter.com/djtracyyoung
Instagram: instagram.com/djtracyyoung
SoundCloud: soundcloud.com/tracyyoung
FOLLOW ANABEL ENGLUND:
Facebook: facebook.com/anabelenglundofficial
Twitter: twitter.com/anabelenglund
Instagram: instagram.com/anabelenglund
Spotify: soundcloud.com/anabelenglund