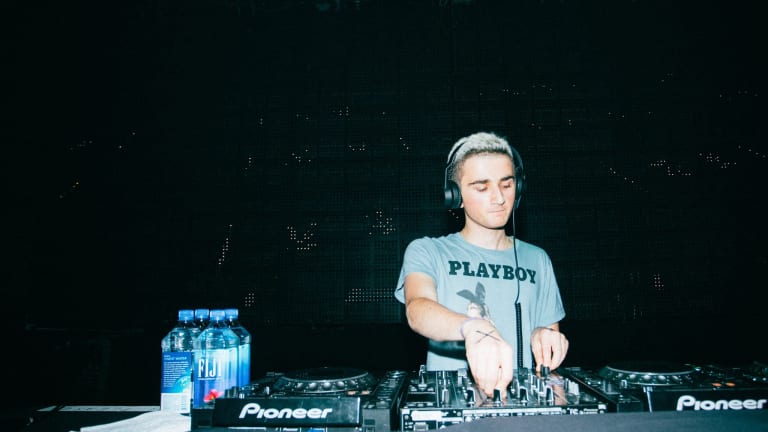 Andrew Luce & Alexander Lewis Drop Emotional Collab "Take Me" feat. Jojee
This is the two talented producers at their absolute best.
If you're not familiar with Andrew Luce, you are totally missing out on some major quality music. The young and talented producer has already achieved things people twice his age haven't; having performed at Coachella and EDC Las Vegas, collaborated with MYRNE, graves and Dr. Fresch, and amassed tens of millions of plays with the help of viral The Weeknd, Jeremih, Kid Cudi and 50 Cent remixes. Also co-founder of the artist collective and label Daruma, home to artists like QUIX, Electric Mantis, and Luca Lush, he keeps things interesting by always supporting new and unique sounds by like-minded artists. 
Andrew Luce's first release of 2018 has him collaborate with fellow producer and trombonist Alexander Lewis, known for his huge trap drops and epic production style. Their first joint release, titled "Take Me" featuring Jojee, was released on Fools Gold and takes you by surprise as it's not really what one would expect when looking at the two names in the title. 
"Take Me" greatly signals Andrew Luce's artistic progression, as it's clear that the young producer has matured past his viral trap beats and is looking to produce something more complex, more emotional, more accessible. Still maintaining a trap influence, "Take Me" starts with a minimalistic instrumental and Jojee's beautiful voice before it builds towards the drop, which is filled with melodic plucks, textured and wonky percussion and Alexander Lewis' familiar horns and strings. 
Here's what Andrew Luce has to say about the track: 
"Alexander Lewis and I have been working together for a long time and had like 10 songs, but none of them really hit us. About a year ago, I got really into old ballads and their choir progression, and brought that inspiration to "Take Me". Once we added Jojee, it was the perfect match."
Listen to the track and let us know your thoughts! 
Follow Andrew Luce: 
Facebook: https://www.facebook.com/andrewlucemusic/
Instagram: https://www.instagram.com/andrewluce/
Twitter: https://twitter.com/AndrewLuceMusic
Soundcloud: https://soundcloud.com/andrewlucemusic
Follow Alexander Lewis: 
Facebook: https://www.facebook.com/officialalexanderlewis/
Instagram: https://www.instagram.com/_alexanderlewis/
Twitter: https://twitter.com/_alexanderlewis
Soundcloud: https://soundcloud.com/alexanderjlewis