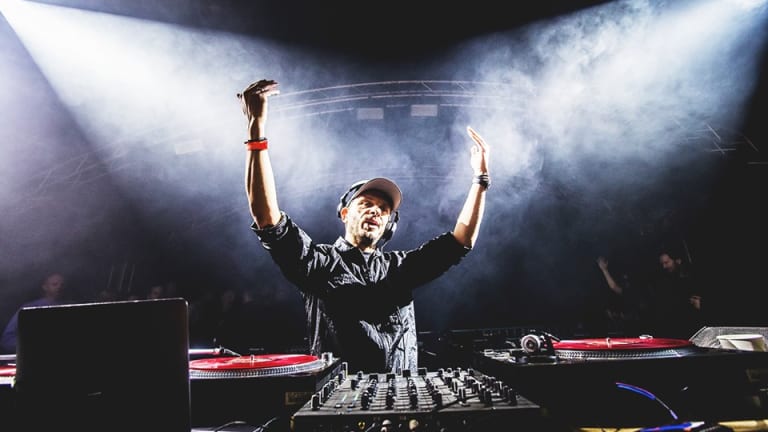 Andy C Takes Us "Back & Forth"
The Executioner is back with a hot new single.
"Move my body back and forth", says the vocal sample in prolific drum & bass DJ/producer and RAM Records label boss Andy C's new single, "Back & Forth." This fiery new track will have listeners doing just that. 
"Back & Forth" is a dance floor powerhouse. The gritty, modulated bass line and punchy drums are sure to get the crowd moving whether in a small club or on on the festival main stage. Dark and absolutely dominant, Andy C's latest single will certainly be played in DJ sets for the rest of 2019 and beyond. 
The new track follows Andy C's "Till Dawn," which came out earlier this year, and becomes the second single released from the legendary producer and DJ since 2017. The Executioner has been busy with touring, label management, and more, but this new surge of music from him will most definitely have fans eager to hear even more.
FOLLOW ANDY C:
Facebook: facebook.com/andyc
Twitter: twitter.com/ANDYC_ram
Instagram: instagram.com/andyc_ramagram
SoundCloud: soundcloud.com/andyc_ram