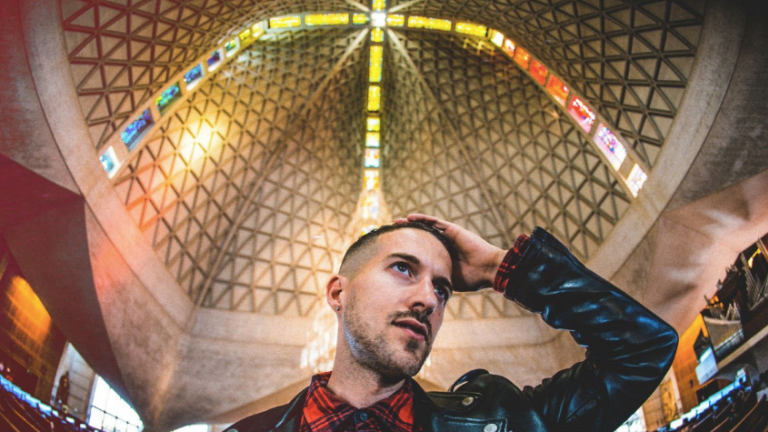 ANGELZ Releases "Break" ft. Mozart Rick, Speaks Out on Elitism in Dance Music
ANGELZ is challenging the top-down model of electronic music genres.
Los Angeles-based ANGELZ is no stranger to challenging commonly held notions about dance music. This time around, though, his music alone hasn't done all the talking. Leading up to the release of "Break" featuring Mozart Rick, the DJ/producer has publicly condemned the clique mentality he feels is fracturing the scene.
Fittingly, "Break" encapsulates the fusion between hip-hop and bass house for which ANGELZ has rapidly risen over the past few years. His commentary applied to more than those genres alone, however. "I don't fuck with elitism in house...it's so corny," he recently tweeted. "All I see is a bunch of producers scared of how technical the new generation is...news flash people are able to make bass house and techno...it's not mutually exclusive."
ANGELZ has gone against the grain musically since his career first got off the ground. Originally a producer of hip-hop beats signed to Def Jam Recordings as a teenager, he began to challenge the status quo by incorporating elements of Detroit techno into his productions. Having been there, done that, and survived to tell the tale, he can attest that the purism paradox is stifling to creative freedom by and large. 
Stream  "Break" by ANGELZ on Spotify here.
Follow ANGELZ:
Facebook: facebook.com/BelieveInAngelz
Twitter: twitter.com/ANGELZOFFICIAL
Instagram: instagram.com/believeinangelz/
SoundCloud: soundcloud.com/angelzofficial