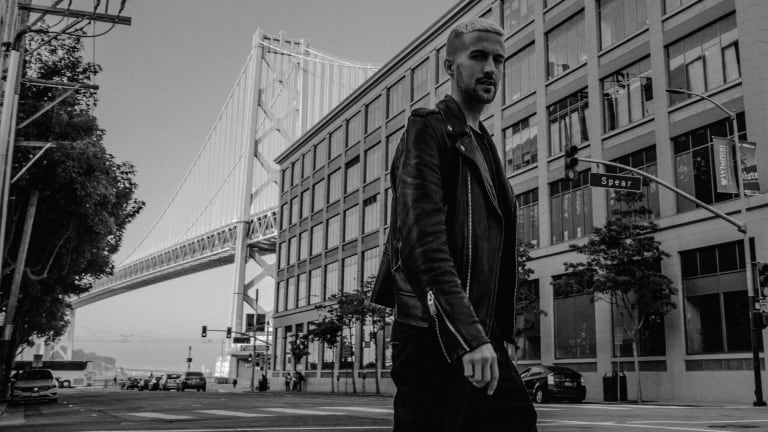 ANGELZ Drops Bass House Two-Tracker Sacrosanct via Confession
ANGELZ is closing out 2019 on a high note.
ANGELZ has had a fruitful relationship with Confession extending back several years, and his latest release is no exception. Building upon his penchant for pushing the boundaries in bass house, the Los Angeles producer has served up a two-track EP titled Sacrosanct.
"Pick It Up" featuring D'aaron Anthony - on which ANGELZ collaborated with Jace Mek and Kage - is driven by the metallic sort of bass wobbles characteristic of bass house, albeit with enough unconventional elements to make it stand out. His Qlank collab, "Wild," sees him weave together classic dance music elements in such a way that the end result feels curiously brand new.
On the topic of Sacrosanct, ANGELZ told EDM.com:
The goal for the EP was to make something purely focused on doing the coolest shit possible. The "right" move for an artist at my level would be to collab with bigger people than me to use them to climb up, but at the end of the day all I care about is if who I work with excites me. I brought Jace Mek, Kage and Qlank on board because over the last two years they've been some of my favorite producers. They're still underground (not for long) and they all have their unique things that I wanted to bring into my universe. This is my first Confession EP in two years and the reception has been overwhelmingly positive so I'm more motivated than ever to try different stuff in 2020.
Stream or download Sacrosanct across platforms here.
FOLLOW ANGELZ:
Facebook: facebook.com/BelieveInAngelz
Twitter: twitter.com/ANGELZOFFICIAL
Instagram: instagram.com/believeinANGELZ
SoundCloud: soundcloud.com/angelzofficial