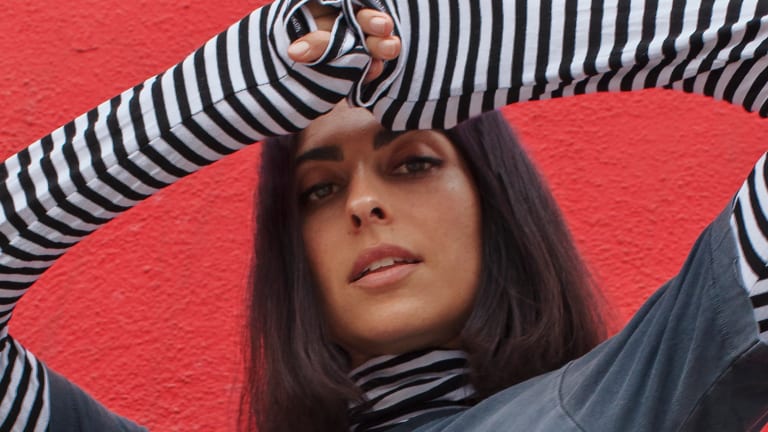 Anna Lunoe Demands Attention with New EP, Right Party
The four-track release features two fresh songs with unmistakable energy.
Anna Lunoe's newest EP, Right Party, is a world of its own full of bouncy kick drums, groovy bass lines, and Lunoe's signature vocal chops. Out through Mad Decent, the four-track release includes two previously released singles, "303" and "What You Need" featuring Wuki, along with two new songs, "Right Party" and "Creep." 
Though released on a particularly heavy New Music Friday, Right Party captures attention with its upbeat techno feel and unique layering style. The arrangements in its high-energy tracks establish distinct moods, allowing the EP to exhibit both depth and drive.
The Australian DJ, now Los Angeles based, is known putting a futuristic and grungy twist on dance floor beats, making for house sets with some serious vibes. Past collaborations include "Stomper" with Chris Lake and "I Met You" with Flume. You'll know Lunoe from her HYPERHOUSE brand, which originated as a radio show on Apple Music's Beats1 and has grown into a live stream series and label. It has hosted festival stages at Holy Ship! and HARD Summer, among other gatherings. 
Right Party has been a long time coming, with Lunoe's most recent project, Anna Lunoe & Friends, having dropped all the way back in 2012. Since then has been a steady stream of singles and remix packs, including for "303." The EP will be directly followed by Lunoe's Right Party World Tour, which will see her hit festivals in Malaysia, Indonesia and the Netherlands as well as in the U.S. 
FOLLOW ANNA LUNOE:
Facebook: facebook.com/annalunoe
Twitter: twitter.com/annalunoe
Instagram: instagram.com/annalunoe
Soundcloud: soundcloud.com/anna-lunoe