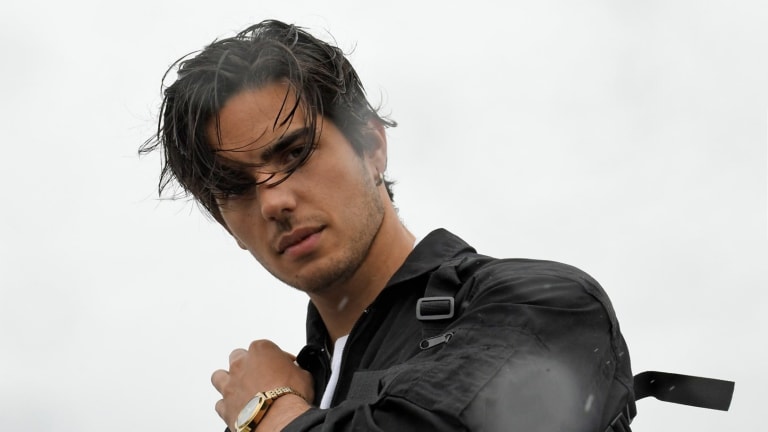 Apashe's "Renaissance" Album is Here, and It's His Best Work Yet
The album has found the perfect home Black Tiger Sex Machine's Kannibalen Records.
After a number of single releases leading up to the album, Apashe (real name John De Buck) has finally released his highly-anticipated Renaissance album on Kannibalen Records.
Apashe's sound has always been reflective of forthcoming, relentless bass-heavy music. It's inventive, diverse, inclusive, and wild in every sense of the word. While Renaissance is chock-full of all of the above elements, it's quite a bit different than his previous releases. This album has a 64-piece orchestra, which greatly heightens the sonic experience.
Apashe took to Twitter the night before Renaissance was released to share how stressed he was. He also flew to Prague to record with a 64-piece orchestra.
"Classical music is so pure, and electronic music is so raw," says Apashe in a press release. "I have always loved to fuse them together. For this album I tried to do what has barely been done before in the electronic music scene: Compose with a symphonic orchestra, extract its epicness and delicacy, then blend it with something big and rough."
High-profile collaborations with music masterminds like Tech N9ne, SLUMBERJACK, and Vo Williams (who is, by far, the most successful independent hip-hop artist in sync licensing) flood this album with a barrage of sonic clarity and uniqueness. This album was picked apart and fine-tuned like a high-performance muscle car, and it's very clear as this album plays on.
Apashe's singles "Good News," "Distance," "Uebok," "Insane," and "Dead" have received a massive amount of traction and support. "Uebok" even got an official music video that was directed by Adrian Villagomez, who is also directing Apashe's upcoming documentary that will explore the making of Renaissance.
The Montreal-based DJ and producer has continuously pushed the boundaries for what bass music can and will be. His blend of orchestral elements, impeccable sound design, and independent influences is unmatched in music right now.
FOLLOW APASHE:
SoundCloud: https://soundcloud.com/lindien
Facebook: https://www.facebook.com/Apashe.Official
Twitter: https://twitter.com/Apashe_Music
Instagram: https://www.instagram.com/apashe/