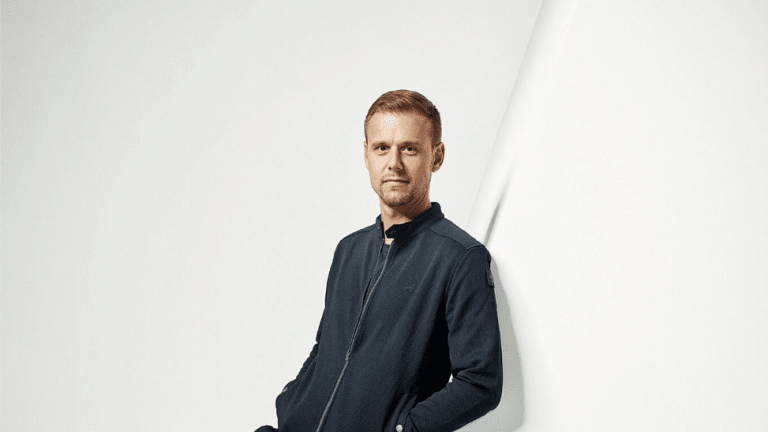 Armin van Buuren and Avian Grays Deliver Official UNTOLD Festival Anthem
The legendary producer will perform the longest-ever main stage set.
Legendary trance producer Armin van Buuren has always had a special connection with the UNTOLD Festival in Romania. This year, he was chosen to produce the official anthem for the festival along with Avian Grays. The two producers unleashed the track "Something Real" featuring vocals by Jordan Shaw. It truly conveys the magic found at the four-day event. 
The anthem is a beautiful trance ballad with idyllic pianos and guitars strung with precision to Shaw's vocals. The lyrics describe that magical feeling when you meet your perfect match. AvB is known to have a strong connection to his crowd, and with a track like this you know fans will be swooning. For him, the crowd is that perfect match. 
He doesn't stop there. He will be performing at UNTOLD Festival 2019 with the longest main stage live set ever. The set will land on his very own dedicated day: "Armin UNTOLD day." If that doesn't scream legendary status we don't know what does. 
He will be moving his own festival production from his home in the Netherlands to Romania for this extra-long performance. The show will feature a guest performance by Josh Cumbee, the aforementioned Jordan Shaw, Sam Martin, and more. 
"It's no secret that UNTOLD Festival holds a special place in my heart, so when this opportunity arose, I jumped at the chance," he said. "It was an absolute honor to create the official anthem for this year's edition of UNTOLD, and I'm really excited to play an extra-long live set on Armin UNTOLD day. It's going to be magical for sure."
UNTOLD Festival will run August 1st - 4th in Cluj-Napoca, Transylvania, Romania.
FOLLOW ARMIN VAN BUUREN:
Facebook: facebook.com/arminvanbuuren
Twitter: twitter.com/arminvanbuuren
Instagram: instagram.com/arminvanbuuren
SoundCloud: soundcloud.com/arminvanbuuren