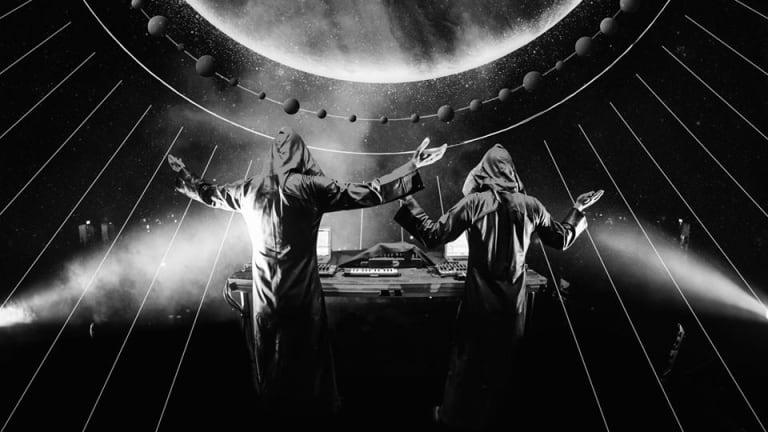 Armin van Buuren Shares Preview Clip of Upcoming Gaia Single, "Moons of Jupiter"
Gaia's got a new song in the works if Armin van Buuren's recent activity serves as any indicator.
Armin van Buuren has been hard at work on a 2019 album, but he's still managed to make time for his pure trance side project. The Dutch DJ/producer has teased a single titled "Moons of Jupiter" that will be released under he and Benno De Goeij's Gaia moniker.
In contrast to the main stage and radio-friendly stylings of recent Armin van Buuren singles like "Turn It Up" and "Phone Down," "Moons of Jupiter" will see the Armada Music label boss return to the undulating melodies for which he became a global icon. The video he shared only offers a glimpse at the central motifs at the track, but it's enough for the emotional intelligence of the concept to show through.
Armin van Buuren and Benno De Goeij have been active as Gaia since 2009, famously donning cloaks for their festival appearances. Among their more noteworthy singles are "Tuvan," "Stellar" and "Empire of Hearts."
Neither member of Gaia have revealed the exact release date for "Moons of Jupiter" at the time of writing.
H/T: DJ Mag
FOLLOW ARMIN VAN BUUREN:
Facebook: facebook.com/arminvanbuuren
Twitter: twitter.com/arminvanbuuren
Instagram: instagram.com/arminvanbuuren
SoundCloud: soundcloud.com/arminvanbuuren