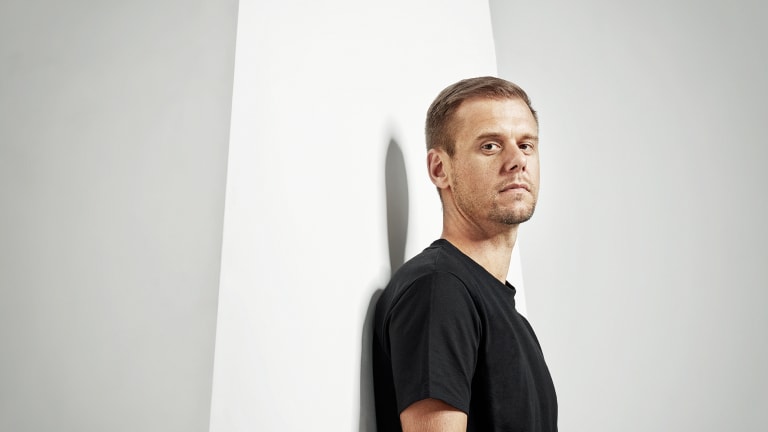 Armin van Buuren and Garibay Release Pop Dance Hit "Phone Down"
Armin van Buuren has been hitting the studio heavily amid a slew of festival appearances.
It's been a busy month for Armin van Buuren. Last week saw the light of his entire Trilogy EP with Shapov, and already the Armada Music head honcho is back with new music, "Phone Down." On top of that, his main stage appearances at many of the world's biggest festivals are just getting underway. 
Armin's latest effort sees the Dutch producer joining forces with Garibay (real name Fernando Garibay), a Grammy award-winning producer who has worked with the likes of Lady Gaga, Britney Spears, and Sia, just to name a few.
Armin and Garibay are no strangers to working with each other. The two previously collaborated on "I Need You" with Olaf Blackwood, which was released in 2017. Much like their previous effort, "Phone Down" is a pop-dance track driven by a strong vocal. The production harkens back to the warm tropical house sounds of yesteryear. Although, with summer just around the corner and major festivals like EDC Las Vegas on the horizon, perhaps it's just the sound we needed. 
Listen to the summer house stylings of Armin van Buuren and Garibay's radio-ready single "Phone Down," out now via Armada Music. 
FOLLOW ARMIN VAN BUUREN:
Facebook: facebook.com/arminvanbuuren
Twitter: twitter.com/arminvanbuuren
Instagram: instagram.com/arminvanbuuren
SoundCloud: soundcloud.com/arminvanbuuren