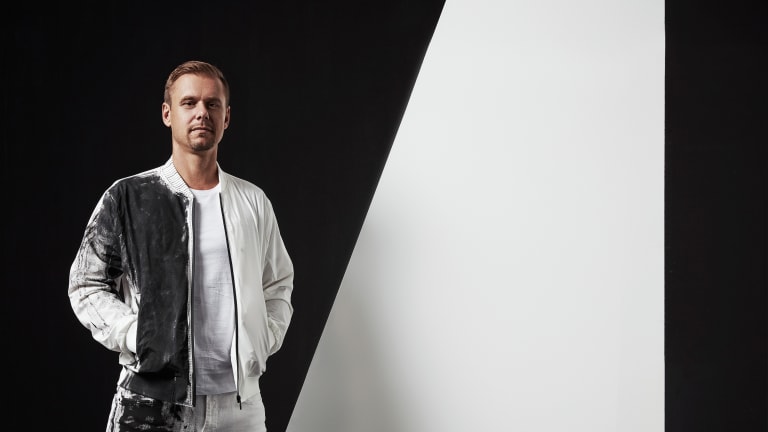 Armin van Buuren Shares ASOT 950 Anthem, "Let The Music Guide You"
The song was aired during the 937th episode of A State Of Trance.
In case trance fans the world over weren't already excited for ASOT 950, hearing the milestone event's official anthem ought to do the trick. Armin van Buuren treated listeners to "Let The Music Guide You" on the 937th episode of A State of Trance.
Exhilarating lead synths instill just the right amount of tension in "Let The Music Guide You" before a cinematic piano melody during the breakdown. A robotic voice commands, "Come together / rave together / let the music guide you" before a high-energy drop sure to resonate with Armin fans olf and new.
The A State of Trance brand has grown from a weekly radio show to include a record label and event brand since its 2001 inception. Each milestone episode is accompanied by a celebration, with that of ASOT 950 taking place in Utrecht, Netherlands on February 15th, 2020. Andrew Rayel, Markus Schulz and Giuseppe Ottaviani are among the headliners. 
Armin van Buuren has yet to announce an official release date for "Let The Music Guide You" at the time of writing.
H/T: We Rave You
FOLLOW ARMIN VAN BUUREN:
Facebook: facebook.com/arminvanbuuren
Twitter: twitter.com/arminvanbuuren
Instagram: instagram.com/arminvanbuuren
SoundCloud: soundcloud.com/arminvanbuuren