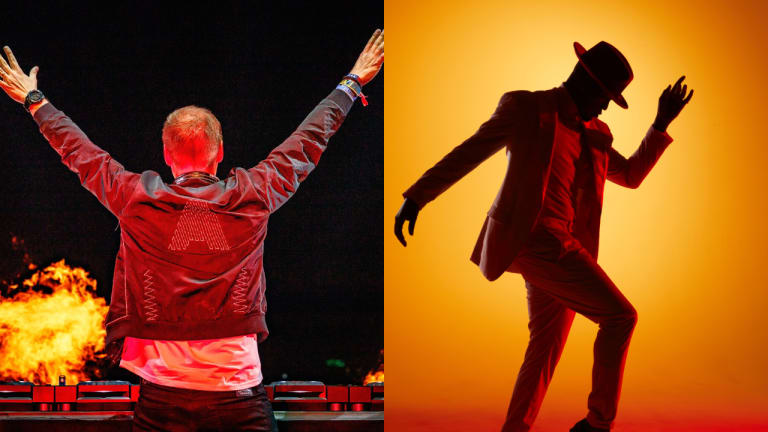 Armin van Buuren Debuts "Unlove You" ft. NE-YO
It's the latest track off his forthcoming album, Balance.
With Balance just one week away, Armin van Buuren is back to deliver yet another track from his highly anticipated seventh album. "Unlove You" is the seventh single dropped so far off the album and features three-time Grammy Award-winning R&B recording artist NE-YO. The pop-crossover is yet another testament to how dynamic this album will be. 
The track opens with a romantic piano chord then quickly transitions a catchy club production.  NE-YO's soulful vocals guide the track with lyrics that explore the struggles that arise post breakup. It's a perfect balance of energy, with a groove inducing beat layered upon a not-so-happy message. 
"Part of the beauty of having no limitations at all in the studio is that I get to work with the most talented people no matter what 'genre' they're in, and NE-YO is no exception," van Buuren said. "It's an honor to have worked together. We both built a legacy in our own respective scenes, and I'm grateful we were able to bridge the gap between them through 'Unlove You.'"
"I already loved this song because of its subject matter, as it's familiar territory. But Armin's musical interpretation takes it to a whole other level. The energy is contagious!" added NE-YO (real name Shaffer Chimere Smith).
Balance is set to be van Buuren's most eclectic album yet, holding true to its name. So far we've seen everything from big room, dance, trance, hardstyle, and pop. With multiple decades under his belt, this album is set to depict the lustrous journey van Buuren's career has taken. 
While waiting for Balance to arrive, October 25th, stream, and download "Unlove You" ft. NE-YO here. 
FOLLOW ARMIN VAN BUUREN:
Facebook: facebook.com/arminvanbuuren
Twitter: twitter.com/arminvanbuuren
Instagram: instagram.com/arminvanbuuren
SoundCloud: soundcloud.com/arminvanbuuren