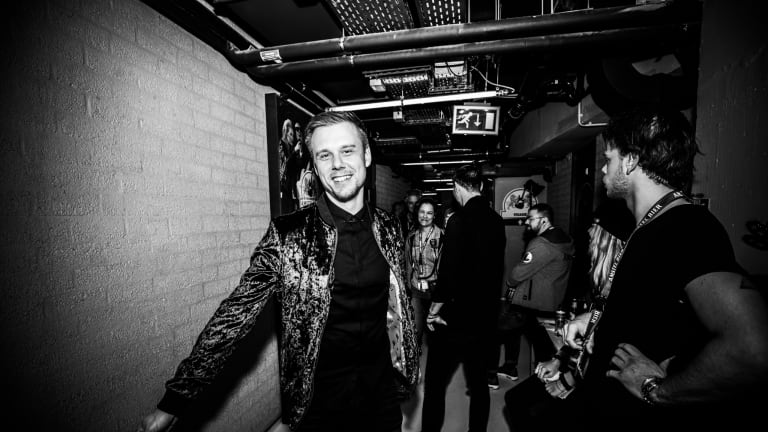 Armin van Buuren Tackles Pop Music With Funky New Single "Sex, Love & Water"
Armin van Buuren is no stranger to mixing up his sound, but "Sex, Love & Water" might be his strongest deviation from trance yet.
For artists with as much staying power as Armin van Buuren, it's important to keep your creative juices flowing. And sometimes, that means branching out into new genres.
The trance icon, who has cultivated one of the largest followings in dance music history with his A State of Trance radio show and countless festival appearances, is branching out into new territory.
Today, Armin van Buuren released a new single on Armada Music that makes a push for pop music with the funky track "Sex, Love & Water"
Made in collaboration with pop-producer Scott Storch, who has worked with the likes of Beyoncé, Justin Timberlake, and countless other radio sensations, "Sex, Love & Water" focuses more on rhythm guitars than soaring synth lines.
Featuring the vocals of Conrad Sewell, "Sex, Love & Water" has its eye on radio air play worldwide.
Speaking about the new single, Armin van Buuren had this to say:
"I've long been toying with the idea of diving into some funk or disco-flavored music for a change. So when the magic started flowing in a studio in L.A., I was really eager to explore this side of me. Adding the likes of Conrad Sewell and Scott Storch to the record truly proved the icing on the cake and I'm really glad to see that our new track, 'Sex, Love & Water', saw its official release today."
Armin van Buuren has kept plenty busy lately. Last week the Dutch DJ celebrated the 850th episode of A State of Trance – a major milestone for the ASOT brand. He also debuted a 360-degree rotating DJ booth in Rotterdam above a crowd of 15,000 performers. When it comes to keeping fans on their toes, few manage it better than Armin.​