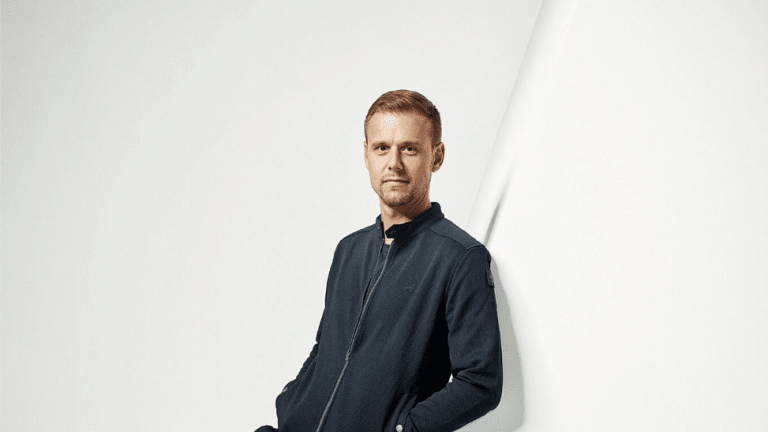 Armin van Buuren Releases New Compilation Album for A State Of Trance
Here's the latest and greatest in recent trance hits.
In the world of trance music, Armin van Buuren and his iconic A State of Trance [ASOT] brand frequently shine a spotlight on the latest and greatest in the genre. This week, van Buuren has shared the brand's latest compilation album, a collection of forty tracks fit for leisure or the club. 
The first half of A State of Trance 2019 is an easy listening mix fit for the beach. The uplifting radio-friendly curation covers recent releases from Orjan Nilsen, Super 8 & Tab, and of course releases from Armin himself. He has been on fire the first half of 2019, and didn't hesitate to remind fans of his recent collaborations such as "Show Me Love" with Above & Beyond, and "La Résistance De L'Amour" with Shapov.
The compilation's second half transitions to the vibrant pulses of trance's latest club hits. It includes tracks from Aly & Fila and Feenixpawl, just to name a couple. Of course, ASOT's club roots are undeniable, and the international club sounds of Ibiza and beyond are always well represented. 
Though electronic music continues to evolve, ASOT demonstrates the trance ecosystem is thriving with both rising new talent as well as established names. Explore what's new in trance with the full A State of Trance 2019 compilation here.
FOLLOW ARMIN VAN BUUREN:
Facebook: facebook.com/arminvanbuuren
Twitter: twitter.com/arminvanbuuren
Instagram: instagram.com/arminvanbuuren
SoundCloud: soundcloud.com/arminvanbuuren