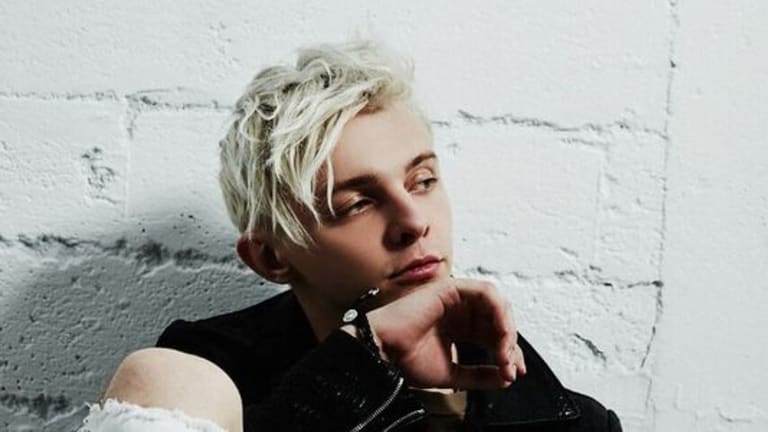 ARTY Releases First Track of 2019 "Save Me Tonight" via Armada Music
Featuring a music video directed by Noah Centineo starring Lily Collins.
Coming off of a successful 2018 that saw ARTY (real name Artem Stoliarov) release twenty new songs between his two projects, he is starting 2019 stronger than ever with a new single on Armada Music, one of the world's biggest independent dance music labels. Today, the Russian producer launched his new single "Save Me Tonight," which includes a star-studded music video and a big tour across North America.
The song starts with bright sounding piano chords and a thick clap. The pop vocal is introduced with strings and background vocals that fill up space nicely. The build gives the vocalist the chance to belt, and the chord progression speeds up to form a dance groove. The second verse has a similar structure to the first, but introduces percussion, moving the song along with higher energy. That last drop, similar to the first, features a groove that makes the listener want to get up and dance. 
When speaking on the track, Stoliarov has said:
"Since the day I was introduced to the dance scene, I've always had a special place for house music in my heart. This song's mix of strong songwriting and deep lyrics makes this my favorite out of all the records I've ever made. It's heavily influenced by the golden era of progressive/house music, so it is a really uplifting track that utilizes a lot of old school piano stabs and chords, but also has all kinds of other elements, like from '90s house music."
The music video for "Save Me Tonight" was shot in Los Angeles and tells a relatable story of the situations life throws at us and how the end of a lesson is often the beginning of something better. The video stars Golden Globe-nominated actress Lily Collins — daughter of musician Phil Collins — and includes a cameo performance from actor Noah Centineo, who also directed the music video.
Of the video, Stoliarov said:
"Working with Lily and Noah was a dream come true. We asked Lily to be in the video without even knowing she was a fan of my music and she said yes. Having the chance to collaborate with my friend Noah to direct and also star in my first music video was so much fun. He did an incredible job."
Starting 2018 with his single "Sunrise" going to #2 on U.S. dance radio, Stoliarov continued to shock the dance world with over seventeen new releases in just nine months (ending the year with twenty releases) between his globally acclaimed ARTY and progressive trance-focused ALPHA 9 projects. Included among these were incredibly successful remixes for Skrillex, Above & Beyond, Axwell /\ Ingrosso and Armin Van Buuren, making him #1 in 2018 for most releases by any EDM artist.
There truly is no party without ARTY! Stream "Save Me Tonight" here.
FOLLOW ARTY:
Soundcloud: https://soundcloud.com/arty_music
Twitter: https://twitter.com/artymusic
Instagram: https://www.instagram.com/artymusic/
Facebook: https://www.facebook.com/artymusic