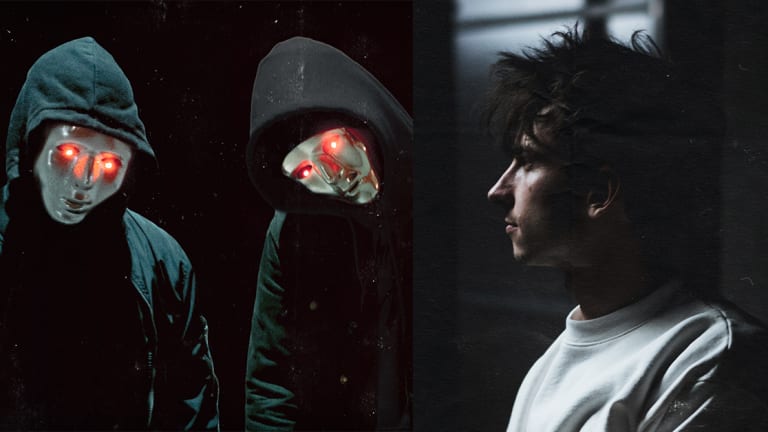 ATLiens and Blanke Debut Their Monstrous Collab, "Contact"
This tune is out of this world.
Duo ATLiens and Blanke (real name JP Orchison) have released their collaborative effort, "Contact," via Downright.
"Contact" is just what fans of ATLiens and Orchison should expect. The robotic drums are accompanied by an interstellar synth, leading to a hard-hitting drop when contact is established. ATLiens' usual, extraterrestrial vibe stays intact while Orchison's unique and recognizable sound is scattered throughout.
Although the identities of ATLiens remain a mystery, they've found no trouble garnering a loyal fanbase. They are no strangers to collaborations, as they've released joint efforts with the likes of Bassnectar, Tynan, and Party Thieves. They even managed to throw together their own showcase at Miami Music Week this year.
Orchison's young career has been a prolific one. The Australian born producer has had a successful stream of releases such as his ALT.COLOUR // VOICE IN THE MACHINE EP out on Deadbeats. He's also found major success with his previous collabs, such as "Mixed Signals" with REZZ, "Destiny" with 1788-L, and "Hacker" with Black Tiger Sex Machine.
Follow ATLiens:
Facebook: facebook.com/ATLiensOfficial
Instagram: instagram.com/atliensofficial
Twitter: twitter.com/ATLiensOfficial
Soundcloud: soundcloud.com/atliens
Follow Blanke:
Facebook: facebook.com/blankemusic
Instagram: instagram.com/blankemusic
Twitter: twitter.com/blankemusic
Soundcloud: soundcloud.com/blankemusicau