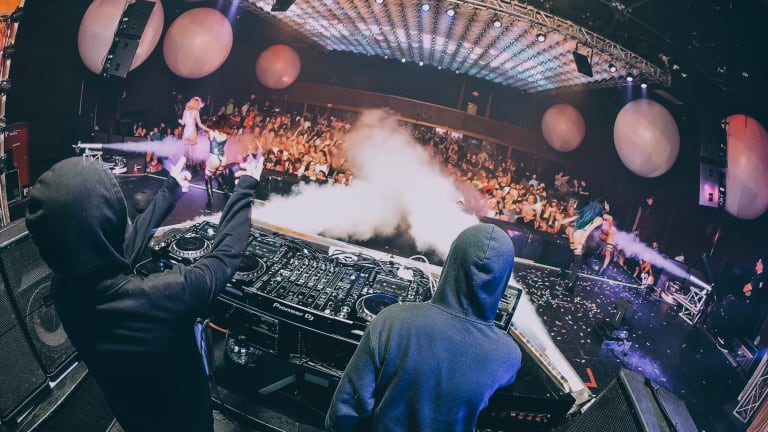 ATLiens Exert Unearthly Influence with "Imma" ft. Badrapper
The ATLiens have arrived.
Everyone's favorite intergalactic producers are back to invading the airwaves with new music. After teasing an offering of unreleased music on the marquee mix series Diplo and Friends, the enigmatic ATLiens are proving their latest work is among their best yet.
Earlier in the year the unearthly duo shook the bass music world with the advent of their debut EP, aptly titled Invasion. Prior to the EP, the duo had piqued public intrigue having collaborated with Bassnectar, UZ, and more of bass music's finest. Though they had maintained low personal profiles throughout their rise, they let their music do all the talking. With the release of Invasion, ATLiens were introducing their rapidly growing fan base to previously unheard fringes of trap and bass music. 
On "Imma" featuring Badrapper, ATLiens continue to show that same exploratory spirit. Within the duo's world of bold, indescribable sounds and cryptic, pitched-down vocals, the only common denominator is relentless low-end energy throughout. 
Needless to say, there's a method to their madness. The duo eagerly embrace the challenge of exploring uncharted sonic territory. The recent uptick in demand for their sound is only the beginning. 
FOLLOW ATLiens:
Facebook: https://www.facebook.com/ATLiensOfficial/
Twitter: www.twitter.com/atliensofficial
Instagram: www.instagram.com/atliensofficial
SoundCloud: www.soundcloud.com/atliens