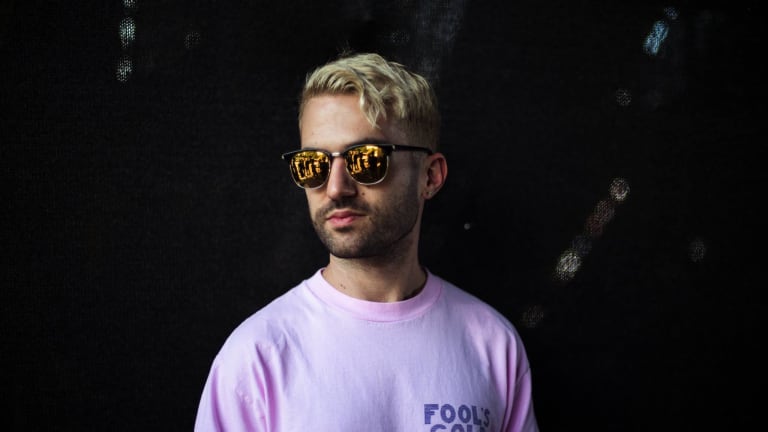 A-Trak Serves Up Bouncing Remix of Ferreck Dawn and Robosonic's "In Arms"
A new remix from the Fool's Gold boss!
Ferreck Dawn and Robosonic's track "In Arms" received a remix from legendary turntablist A-Trak. 
The original track delivered by Ferreck Dawn and Robosonic (who hail from The Netherlands and Germany, respectively) was a hit with house music fans all over the world. A-Trak (real name Alain Macklovitch) spun "In Arms" into a bouncing house tune, while still maintaining the spirit of the original track. The choppy vocal samples play perfectly into A-Trak's style and allow him to add some of his flair to Dawn and Robosonic's tune. The rhythmic, pounding beat he creates is emphasized by a series of nicely placed keys. 
Over the years, Macklovitch has become a musical Renaissance man of sorts. With many turntablist award wins under his belt, he is widely considered one of the greatest talents in DJing. 
Macklovitch's massive library of original tracks, remixes, and award wins are not the only thing that has elevated A-Trak to legend status. Macklovitch is the co-founder of Fool's Gold Records, which quickly became one of indie dance's most important labels.
Stream or download A-Trak's remix of "In Arms" by Ferreck Dawn and Robosonic across platforms here.
H/T: Billboard
FOLLOW A-TRAK:
Facebook: https://www.facebook.com/atrak/
Twitter: https://twitter.com/atrak
Instagram: https://www.instagram.com/atrak/
SoundCloud: https://soundcloud.com/a-trak