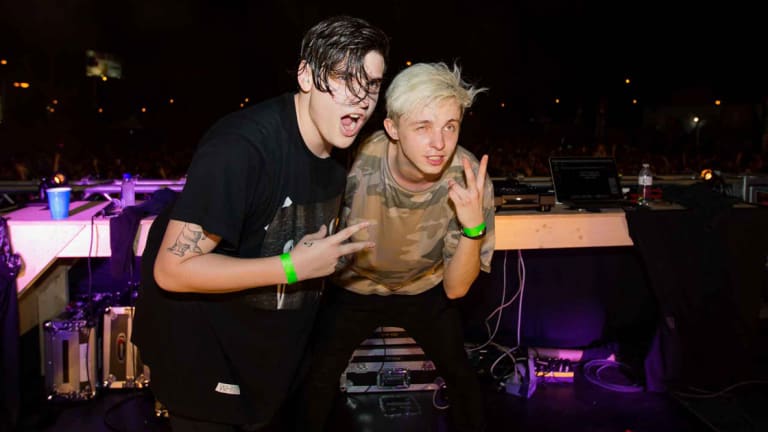 Audien and ARTY Release Magical Progressive Trance Track "Never Letting Go"
"Never Letting Go" is the ultimate progressive trance collaboration.
Audien is back with his second track since his return to Anjunabeats, "Never Letting Go." A collaboration with Russian DJ/producer ARTY, it combines the beautiful melodies and dreamlike style so distinctly associated with both DJs' music.
Three years in the making, "Never Letting Go," is a track ARTY and Audien made with their fans in mind. Artem Stoliarov aka ARTY told Billboard, "Throughout the years, we have shared the same passion about the music we make, we like, and we play in our sets, and that's what we aimed to express in 'Never Letting Go.'"
For Nate Rathbun - known professionally as Audien - it was a dream come true to work with ARTY on this progressive trance track. He told Billboard that "it's more than a milestone" as he grew up he idolizing ARTY and his work. 
After taking a break from the routine of consistently releasing songs, Rathbun returned to Anjunabeats last July with "Higher." Leaning more towards his old sound, the track also marked Rathbun's return to progressive trance. At this year's Electric Zoo he even played a progressive house set.
On the other hand, Stoliarov - who also goes by his alternate moniker ALPHA 9 - has released quite a few tracks in the past months with the hope of dominating electronic music this year. Though, like Rathbun, ALPHA 9 is an alias that is solely dedicated to Stoliarov's return to his classic progressive trance sound. 
Stream or download "Never Letting Go" by Arty and Audien across platforms here.
Follow Audien:
Website: audiendj.com
Facebook: facebook.com/AudienMusic
Twitter: twitter.com/Audien
Instagram: @audien
Soundcloud: soundcloud.com/audien
Follow Arty:
Website: artyofficial.com
Facebook: facebook.com/artymusic
Twitter: twitter.com/artymusic
Instagram: @artymusic
Soundcloud: soundcloud.com/arty_music