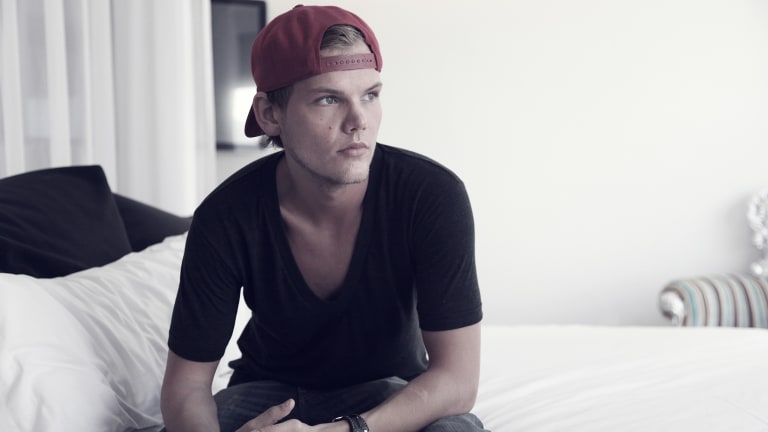 The Tracklist for Avicii's Postumous Album, Tim, is Now Available
The details of Avicii's upcoming album have trickled out.
On May 9th, Avicii's team treated the music world to "Tough Love," the second single from the album he worked on in the months leading up to his death. They delivered more than that, as it turns out. Tim is now available for pre-order, and by looking at listings available in various regions fans have been able to obtain the tracklist for the effort.
Of the entries, Vargas & Lagola and British singer/songwriter Joe Janiak feature in three tracks apiece. Other notable collaborators include Imagine Dragons, Chris Martin and Aloe Blacc (the latter of whom contributed the topline to Tim's lead single, "SOS."
Avicii (real name Tim Bergling) had mostly finished Tim prior to taking his own life in April of last year. His family decided to enlist his collaborators to finish the album on his behalf. All proceeds will go to the Tim Bergling Foundation, an organization they launched last month to support suicide prevention and mental health initiatives, among other things.
Tim by Avicii is available for pre-order via iTunes, Google Play and his official online store. Find the tracklist for the album below.
1. Peace Of Mind (feat. Vargas & Lagola)
2. Heaven (feat. Chris Martin)
3. SOS (feat. Aloe Blacc)
4. Tough Love (feat. Agnes, Vargas & Lagola)
5. Bad Reputation (feat. Joe Janiak)
6. Ain't A Thing (feat. Joe Janiak)
7. Hold The Line (feat. Arizona)
8. Freak (feat. ID)
9. Excuse Me Mr. Sir (feat. Vargas & Lagola)
10. Heart Upon My Sleeve (feat. Imagine Dragons)
11. Never Leave Me (feat. ID)
12. Phase Away (feat. Joe Janiak)
Follow Avicii:
Facebook: facebook.com/avicii/
Twitter: twitter.com/Avicii
Instagram: instagram.com/avicii/
SoundCloud: soundcloud.com/aviciiofficial