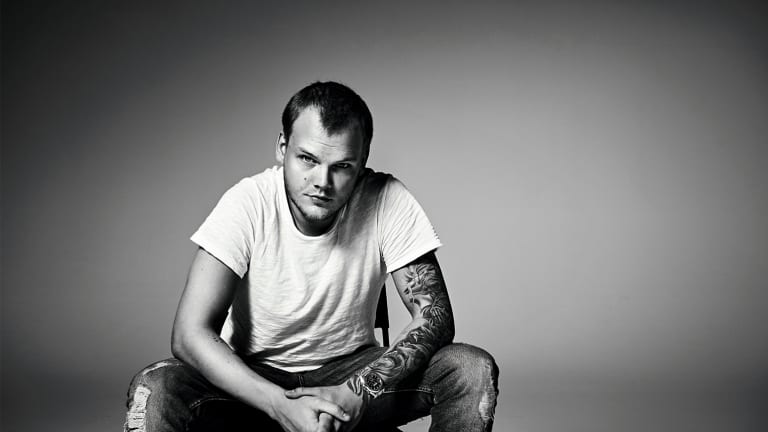 Avicii's Team Announces His Second Posthumous Single, "Tough Love"
The Indian music-infused follow up to "SOS" is coming out soon.
The second single from the last album Avicii worked on in the months leading up to his untimely death is now slated for release. Titled "Tough Love," it follows up "SOS" featuring Aloe Blacc and will come out Thursday, May 9th.
According to a statement, Avicii (real name Tim Bergling) worked on "Tough Love" alongside Vargas & Lagola (real names Vincent Pontare and Salem Al Fakir). The duo had previously collaborated with Bergling on singles like "Hey Brother" and "Without You." He showed them a melody he had written after exploring Indian music that became a key component of the track. 
"Oddly enough, the Indian influences fit perfectly into a song we were working on, something that was so typical of Tim," Pontare said. "He was a melodic genius." 
Bergling had made major strides in his personal and professional life in the months before he passed, according to those close to him. What drove him to take his own life remains a cause of confusion for his friends and family members. 
Shortly before the one-year anniversary of his death, Bergling's family members announced the launch of the Tim Bergling Foundation. Among other initiatives, it aims to support suicide prevention and mental health causes.
"Tough Love" by Avicii will appear on the tracklist of Tim, which is slated for release sometime in 2019. All proceeds from the album will be donated to the Tim Bergling Foundation.
FOLLOW AVICII:
Faceboook: facebook.com/avicii/
Twitter: twitter.com/Avicii
Instagram: instagram.com/avicii/
SoundCloud: soundcloud.com/aviciiofficial