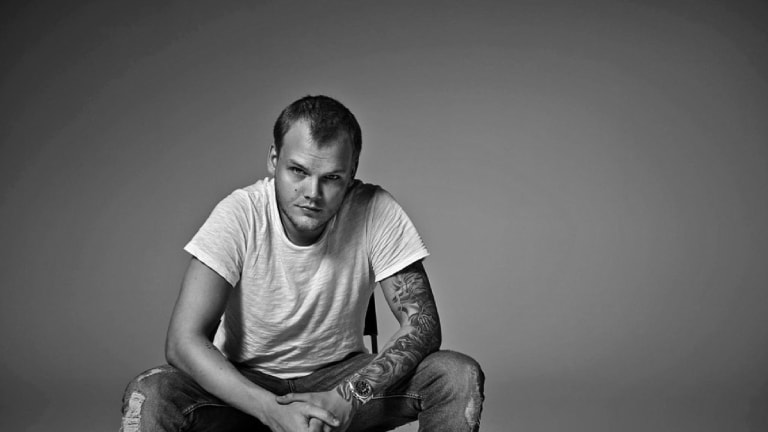 Watch the Choreographed Visual for Avicii's "Tough Love"
The late producer's wish was realized with this release.
Last week fans of the legendary Tim Bergling, stage name Avicii, were graced with his latest posthumous track "Tough Love" ft. Agnes. The track features Bergling's Indian influences found throughout his travels. 
The Eastern instrumentals paired with the Swedish singer's vocals make for a track that is fit for radio without lacking depth. This especially rings true with the current musical climate leaning global. Bergling always knew how to make a hit. 
The late producer left behind a slew of notes in regards to his unpublished work that helped his team debut the most accurate release. In the original notes about the track, he wrote, "This one needs to be a duet. Coolest thing would be a real couple. Or a couple that have worked together enough to be almost considered a couple!". 
The visuals paired with the track depict the struggle of tough love in a choreographed duet. The chemistry is palpable and honors Bergling's vision. You can feel the tension and love between the two dancers. 
Prior to his death, Bergling collaborated with Vargas & Lagola (real names Vincent Pontare and Salem Al Fakir) on the single. It was around 80% complete before his tragic death. Pontare enlisted the help of his wife Agnes to conceptualize Bergling's vision. 
The proceeds from the posthumous album, Tim, will be donated to the Tim Bergling Foundation. The foundation will support efforts in suicide prevention and highlights causes such as climate change, endangered species, and nature conservation. 
Tim by Avicii is available for pre-order via iTunes, Google Play and his official online store. Find the tracklist for the album below.
1. Peace Of Mind (feat. Vargas & Lagola)
2. Heaven (feat. Chris Martin)
3. SOS (feat. Aloe Blacc)
4. Tough Love (feat. Agnes, Vargas & Lagola)
5. Bad Reputation (feat. Joe Janiak)
6. Ain't A Thing (feat. Joe Janiak)
7. Hold The Line (feat. Arizona)
8. Freak (feat. ID)
9. Excuse Me Mr. Sir (feat. Vargas & Lagola)
10. Heart Upon My Sleeve (feat. Imagine Dragons)
11. Never Leave Me (feat. ID)
12. Phase Away (feat. Joe Janiak)
H/T: Dancing Astronaut
FOLLOW AVICII:
Facebook: facebook.com/avicii
Twitter: twitter.com/Avicii
Instagram: instagram.com/avicii
SoundCloud: soundcloud.com/aviciiofficial