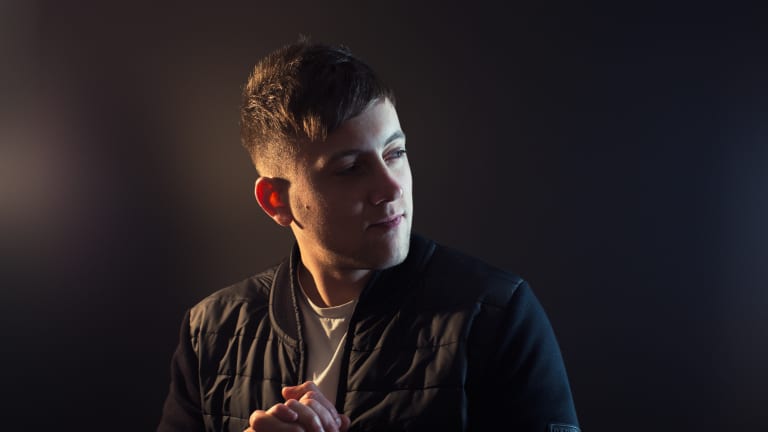 Axel Boy Releases Bass-Heavy Ill Routine EP on Jauz' Bite This! Label
Bristol, U.K.-based producer Axel Boy has followed up his Jauz collaboration with the diverse and destructive Ill Routine EP on Bite This!.
Churning out high-quality bass music since his early releases with Dirt, Lies & Audio in 2012, Bristol, U.K.-based producer Axel Boy (real name Alexander Joyce) has spent the past seven years honing his craft and developing his distinctive hybrid bass house sound. An unmistakable fusion of rich, textured bass lines and wonky, colorful melodies make up the basis of Axel Boy's sound. His signature style has landed him releases with many of the most influential bass-heavy independent record labels in the world of EDM.
Championed by bass music industry staples the likes of UKF, Buygore Records, Never Say Die, SMOG Records, MA Music, and Elysian Records, Joyce has made the rounds with the best of the best, ultimately leading him to his most recent release with Jauz' Bite This! imprint.
Following the release of his monstrous collaboration with label boss Jauz on the lead single "I Dare You," Axel Boy has finally treated us to the complete package: his highly anticipated and incredibly diverse Ill Routine EP. From the high-energy dance floor destroyer "Shook Up" to the title track and collaboration with Dread MC "Ill Routine," Joyce unleashed a rollercoaster of bass that will have crowds around the world raging until the sun comes up.
While Joyce has carved out a carefully curated niche for himself, he isn't afraid to stray from his comfort zone and constantly seeks to incorporate exciting new sounds and styles into his repertoire. The Ill Routine EP alone runs the gamut of bass music, incorporating elements from electro and bass house to riddim and breakbeat, and even going so far as to dabble in U.K. bassline. From hard-hitting, back-breaking instrumentals to anthemic, emotive vocal tracks, Joyce is an eclectic and complex producer that has really come into his own with his explosive Bite This! debut. 
Stream or Download the Ill Routine EP today.
FOLLOW AXEL BOY:
Facebook: facebook.com/AxelBoyUK
Twitter: twitter.com/AxelBoyMusic
Instagram: instagram.com/AxelBoyMusic
SoundCloud: soundcloud.com/Axel-Boy
FOLLOW BITE THIS!:
Facebook: facebook.com/heybitethis
Twitter: twitter.com/heybitethis
Instagram: instagram.com/heybitethis
SoundCloud: soundcloud.com/heybitethis
YouTube: youtube.com/heybitethis