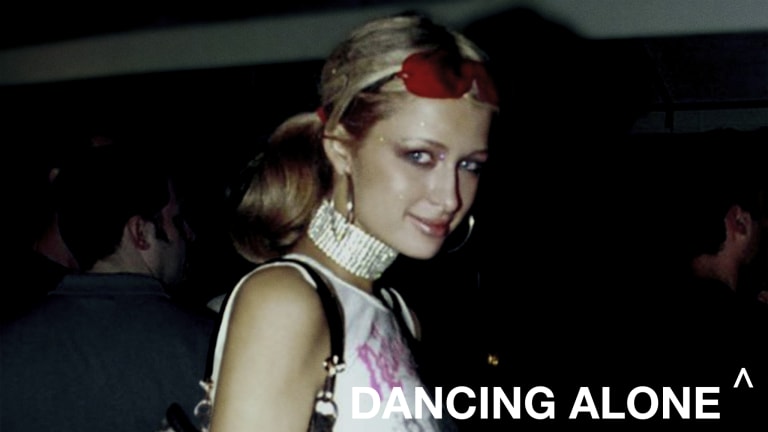 AXWELL /\ INGROSSO'S NEW SINGLE,"DANCING ALONE" FEAT. RØMANS, IS OUT TODAY [LISTEN]
No way you'll be 'Dancing Alone' to this
Today, Swedish duo Axwell /\ Ingrosso dropped there new track 'Dancing Alone' ft. Roc Nation signed British singer-songwriter RØMANS who actually co-wrote as well.
You hear a nod to noughties rave trance, which they've beautifully paired with the single cover. I can't enough of old-school Paris Hilton. LEGEND.
RØMANS provides a catchy hook which we've come to learn and love with Axwell /\ Ingrosso hits. 
The new single follows Axwell /\ Ingrosso's two massive 2017 hits – 'More Than You Know,' which has been certified multi-Platinum in 16 countries, Gold in four countries and Diamond in two, and 'Dreamer,' featuring Trevor Guthrie. The songs are found on the duo's debut album, More Than You Know.
You'll be sure to hear this across the festival circuits and possibly even the airwaves. 'Dancing Alone' follows the formula to break into mainstream success. 
Check it out for yourself here:
Axwell /\ Ingrosso – 2018 Summer Tour Dates
JULY
July 5 – Electric Love, Salzburg AUSTRIA
July 6 – Ultra, CROATIA
July 7 – RFM Sommi Sunset Festival, Figuera da Foz, PORTUGAL
July 8 – Neversea Festival, Constanta, ROMANIA
July 8 – Balaton Sound, HUNGARY
July 10 – Les Deferlantes Festival FRANCE
July 14 - Barcelona Beach Festival, Barcelona SPAIN
July 17 - AXWELL SOLO - Baoil, Cannes FRANCE
July 20 - Tomorrowland, Boom BELGIUM
July 21 - AXWELL SOLO - Axtone stage at Tomorrowland, Boom BELGIUM
July 21 - Parookaville, Weeze (co-Headline slot) GERMANY
July 27 - Tomorrowland, Boom, BELGIUM
July 28 - INGROSSO SOLO - Refune stage at Tomorrowland, Boom BELGIUM
July 28 - Sunrise Festival, Kolobrzeg, POLAND
July 31 - INGROSSO SOLO – Tuesdays On Mars @ Pacha, Ibiza SPAIN
AUGUST
August 9 - THE STAGE, MAGALUF SPAIN
August 9 – Dreambeach - SPAIN
August 10 - Sonnemondstrerne, Saalburg GERMANY
August 16 - The Weekend Festival, Parnu ESTONIA
August 17 - Weekend Helsinki, Helsinki FINLAND
August 18 – Findings Festival NORWAY
August 18 – Jugendfest NORWAY
August 21 - Private Boat Party, Split CROATIA
August 24 - New Horizons, GERMANY
August 25 - Creamfields, Daresbury UK
August 26 - MYSTERY LAND MainStage, HOLLAND
August 31 - North Coast Music Festival, Chicago USA
SEPTEMBER
September 1 - Bill Graham Civic Auditorium, San Francisco USA
September 2 - Beach Club, Montreal CANADA
September 2 - Labour Of Love, Rebel, Toronto CANADA
Follow Axwell /\ Ingrosso: